How

Pixizoo

increased their profit margins AND conversion rate by

25%
How Pixizoo increased their profit margins AND conversion rate by 25%
Making parenting
easier
Pixizoo was established in 2014 and quickly rose to become one of the country's largest online stores within their segment of baby and children's products.

Becoming a parent can be hard, and deciding on the best products to buy for your little one can be challenging. This is why Pixizoo pride themselves on providing proper guidance regarding the purchase, use, and maintenance of children's products – all with the goal of making parenting easier and being best-in-class when it comes to customer satisfaction.
High level of competition

Managing 10,000 products

25% increase in profit

25% increase in conversion rate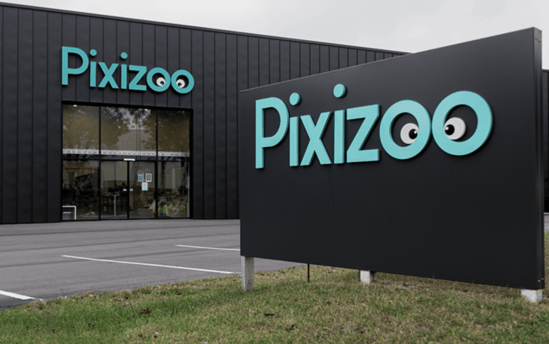 With Pixizoo offering a large selection of many of the most popular products and brands on the market – such as Cybex, Leander, Sebra, LEGO, Baby Jogger, and BRIO – the e-commerce segment that they operate in has a high level of competition, and price is the key driver of consumers' purchase decisions.
As Pixizoo's Chief Purchasing Officer, Michael Klausen,
'Our industry isn't that different from many others when it comes to e-commerce. In e-commerce, pricing is always a key factor, so whenever you have equal products that are offered by several websites then price becomes a hygiene factor – you don't want to purchase products from where you know you're paying too much.

Having prices that are comparable to the market is simply a way for us to be in business.''


Michael Klausen
Chief Purchasing Officer
Operating in a competitive and transparent market
According to Michael, 'competitor monitoring and dynamic pricing is vital for us to be relevant to our target audience because of the transparency in the market.'
With the founders of the company having extensive e-commerce experience before the launch of Pixizoo, they knew that to be competitive from the outset they would need to use competitor monitoring and dynamic pricing software. As Michael puts it:
'We knew when we started up that it's not possible to have 10,000 products that have the right price if you don't get some help with it.
We'd used other pricing software before PriceShape, but what we found appealing with you guys is that we could call and talk to you and have you help us – and you could customize things if we needed it. It's very important to have a partner that you can rely on.
We're able to ping-pong back-and-forth and have the software package become better and better, for us and for all other clients.'
Being able to easily create price rules was really important to Pixizoo, but equally important was the ability to be agile when it came to finding the right price, for the right product, at the right time.
'You can have one price rule or thousands of price rules. We can have periods where we'd like to be more aggressive than others. We can also have products where we think of a good idea and then we would like to execute on that, and it's just so much easier to have the software that can help you to put those strategies into place in a matter of minutes.'
Whilst the thought of creating potentially thousands of price rules may seem a little overwhelming, Michael was eager to point out the user-friendliness of the platform:
'PriceShape is intuitive, simple, and easy to learn. You open it up and it's logical where things are placed. All the features have a really good interface – I would say that pretty much everybody would be able to learn to navigate within PriceShape.'
Onboarding
Onboarding a new software tool can often be a little daunting for e-commerce retailers, as they want to ensure that they're getting the absolute maximum out of the platform, but may not have the internal knowledge to do this.
That's why we always strive to provide our clients with all the training and support that they need to become super-users of PriceShape. In Michael's words:
'You came to our office and conducted a training session for us, and it was a really good experience.
Your excellent Customer Success Department also helps us use the tools by providing frequent and relevant input.
The Customer Success Manager that handles our account has been really good and we've had frequent talks – weekly talks in the beginning. He calls me up and says "Hey we've created a new feature, have you seen that? I think you may be able to use it for this and that" and it's really not common for a software provider being that proactive with me – it generates a good bond with me and makes me want to stay with PriceShape because I feel that you worry about my business and you want to help me to achieve results.'
Using PriceShape
In addition to providing a full overview of our clients' competitive situation in the market and the ability to create dynamic pricing strategies, PriceShape gives you the capability to add your price position and profit margin data to your product feeds.
This empowers you to identify the products where you're competitive and earn the desired profit margin. You can then segment your campaigns and direct your ad spend to these products and avoid wasting money on products where you're unable to compete.
'Generating price rules is a really important feature, but one the the most powerful features for us is the ability to create Google Shopping product feeds – so you can actually only bid on products where you have the right price.
Having the knowledge within Google that this particular product is safe to direct your ad spend towards is really useful.
It's annoying to spend money advertising a product and then the order goes to your competitors because they have the better price – so we may as well use the money on the products where we know we are strong.'
'Time is money' as the old saying goes, and being able to entrust certain tasks to automation allows retailers to focus their time and resources on other tasks. Being able to automate your pricing strategies, and knowing that they are constantly being dynamically optimized, provides huge value, and frees up countless hours.
'We don't really use any time at all handling prices – It's all handled by PriceShape. We've set it to be automatic so we take the prices of the market and we implement our prices based on the rules – it's complete automation.
This makes us able to spend our time optimizing the price rules and planning our campaigns instead of having to focus on pricing as a day-to-day task.'
As Pixizoo's Chief Purchasing Officer, Michael Klausen,
"For the branded products, we've been able to increase our profit margin by 25%… And our conversion rate has also gone up by 25%''


Michael Klausen
Chief Purchasing Officer
Results
Although saving time is a huge bonus, the goal of online retailers is to increase sales and boost the revenue that they generate. Pixizoo analyzed their results from before and after they started working with PriceShape:
'For the branded products, we've been able to increase our profit margins by 25% – which is a very big increase. We also focus on it more now because of PriceShape. PriceShape enables us to say that all of our products are different, and all have different margins. We can completely specify the profit margin we need to make, where before it was more general, which eroded some potential on some good categories.
The margin has gone up, but that's not the only thing. Conversion rate is an important metric for us as well, because it lets you know if you're doing things correctly – so if you're able to convert visitors into customers then you must be doing something right.
And our conversion rate has also gone up by 25%.
If we were able to get the margin up but the conversion went down then it might not be the best case, but here, where both metrics go up at the same time, it's a good statement and something PriceShape can be proud to have helped us with.'