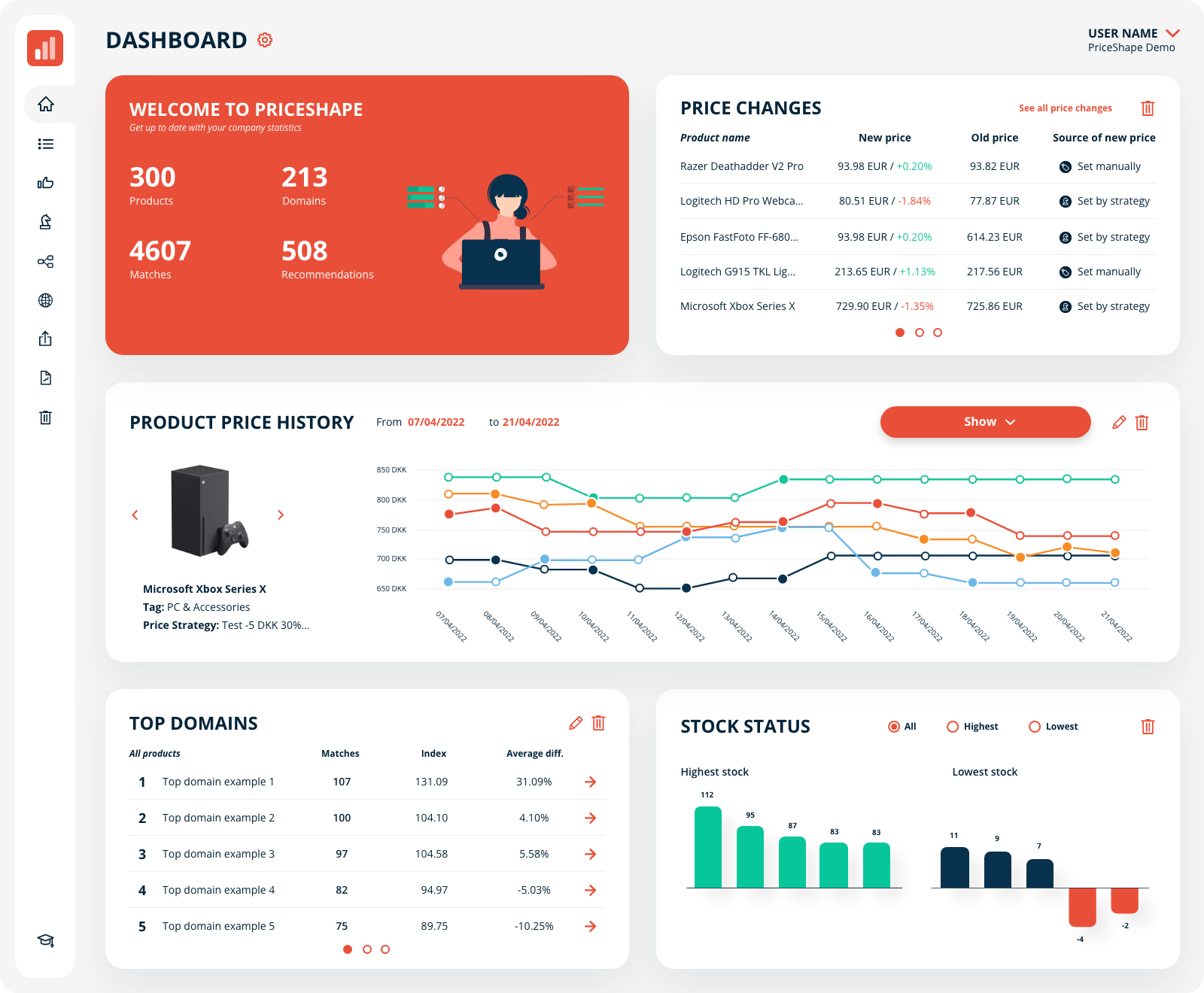 Dashboard
Personalized dashboards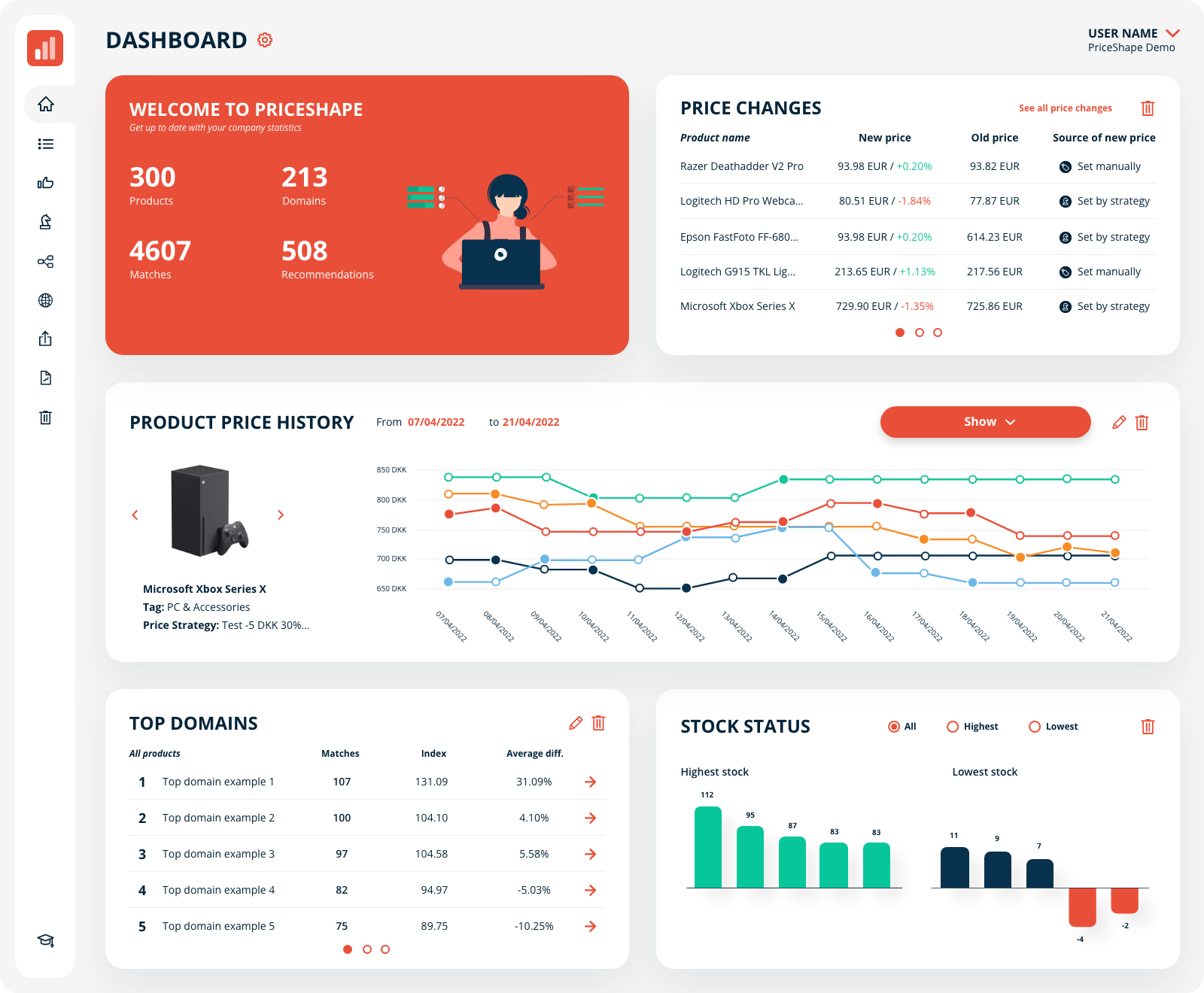 Personalize your dashboard, and get the exact overview you need on a daily basis, to make optimized decisions and move your brand in the right direction aligned with your company's strategy. The dashboards, widgets and overall insight will give you intel regarding:
Stock status
Price positions
Price history
Recent price changes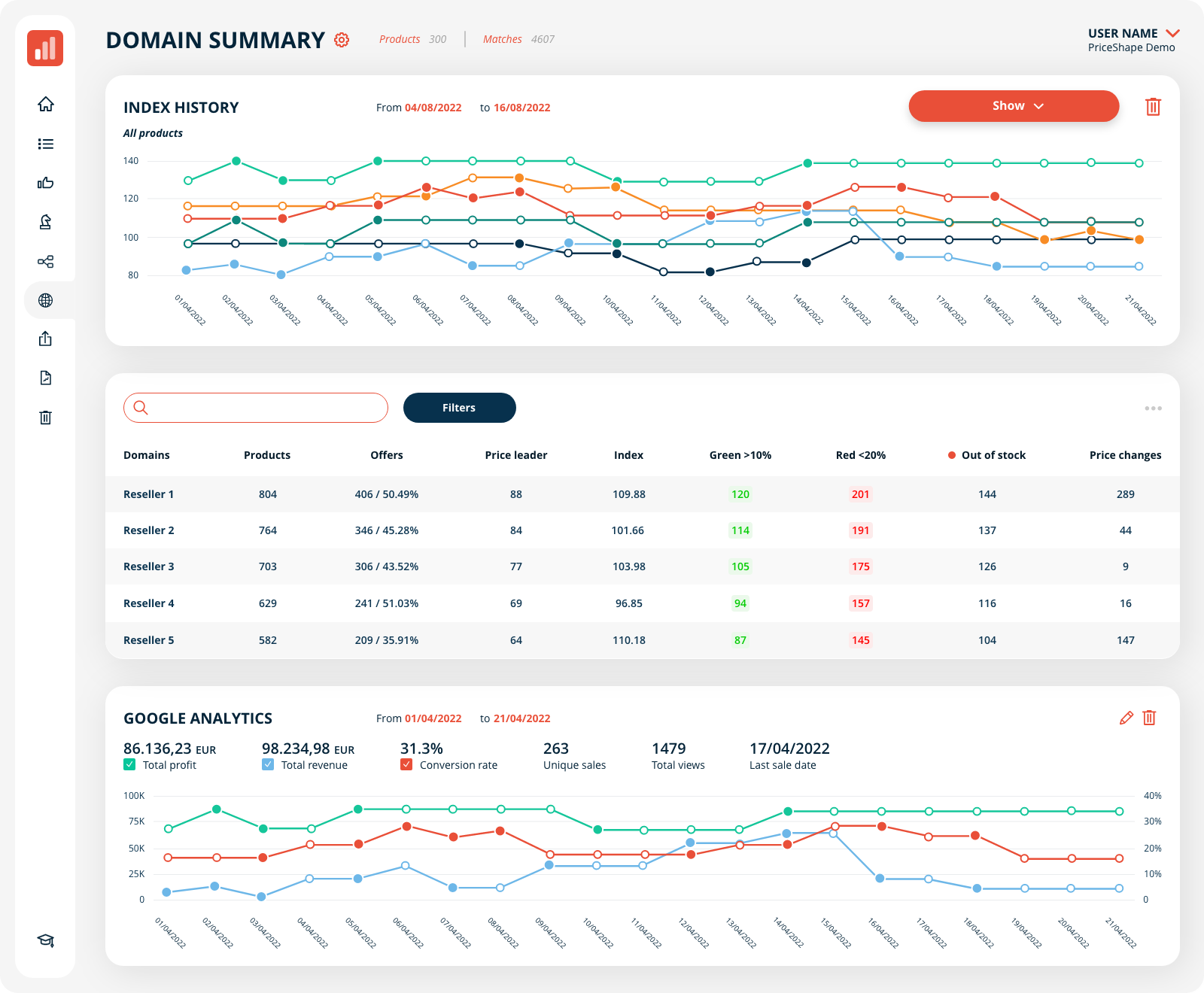 Domain summary
Customized reports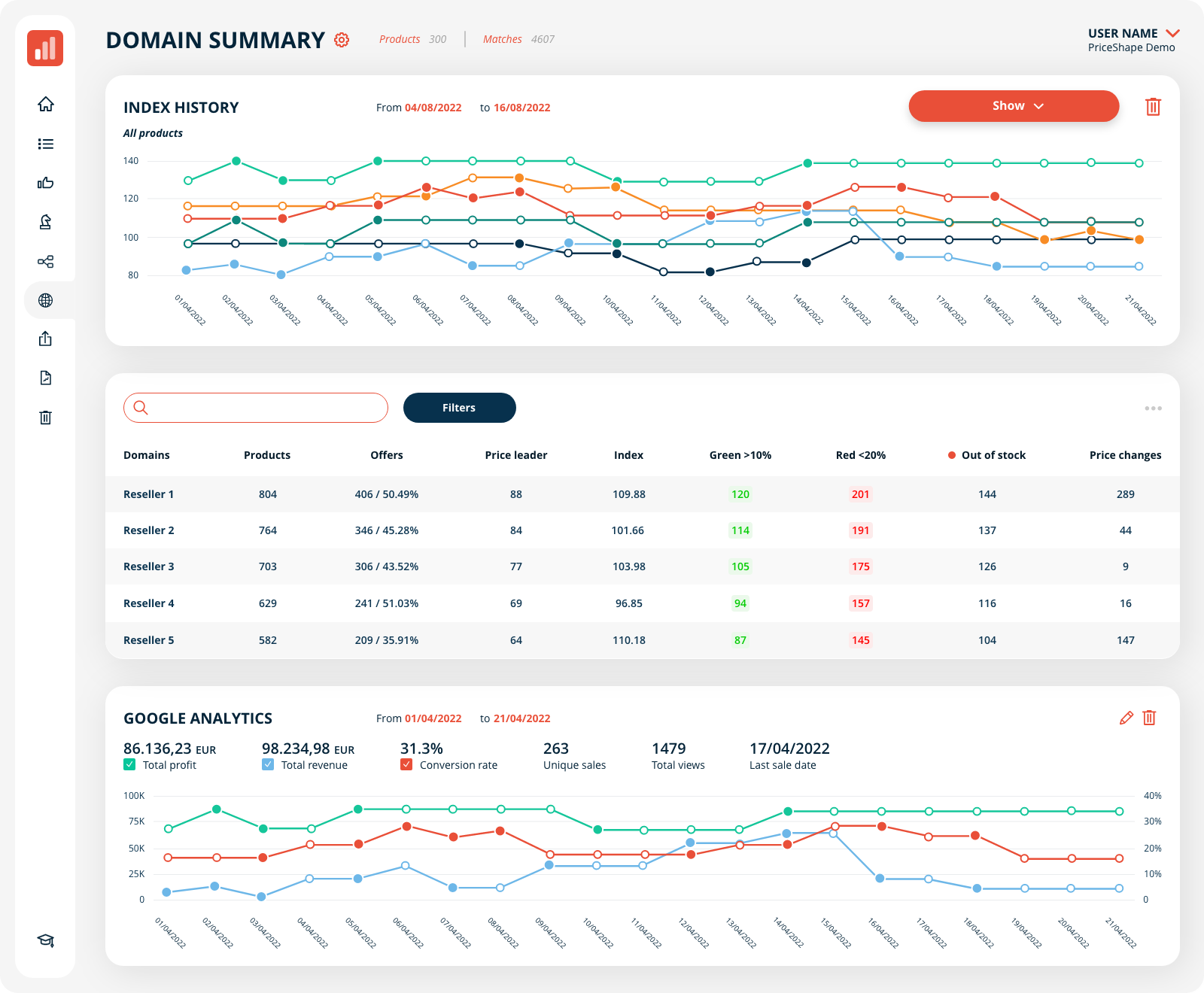 Whether you want to be updated on brands, product types, tags, labels, your bestsellers, a specific reseller, or a full overview of the market, you can receive a report directly in your mailbox along with your morning coffee.

You can also add any colleague to your receivers list, so you can keep your whole team informed.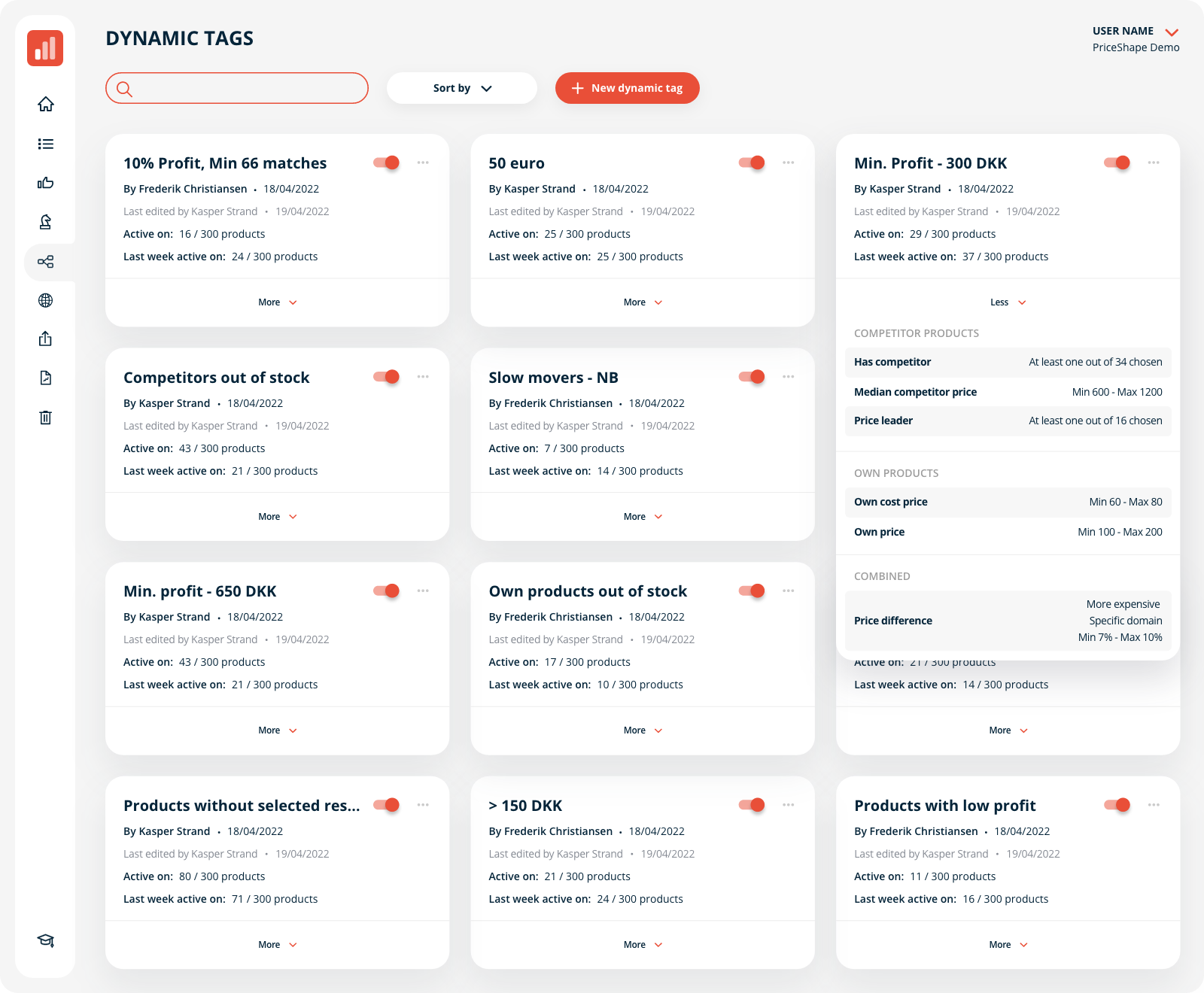 Dynamic tags
Stay up-to-date with notifications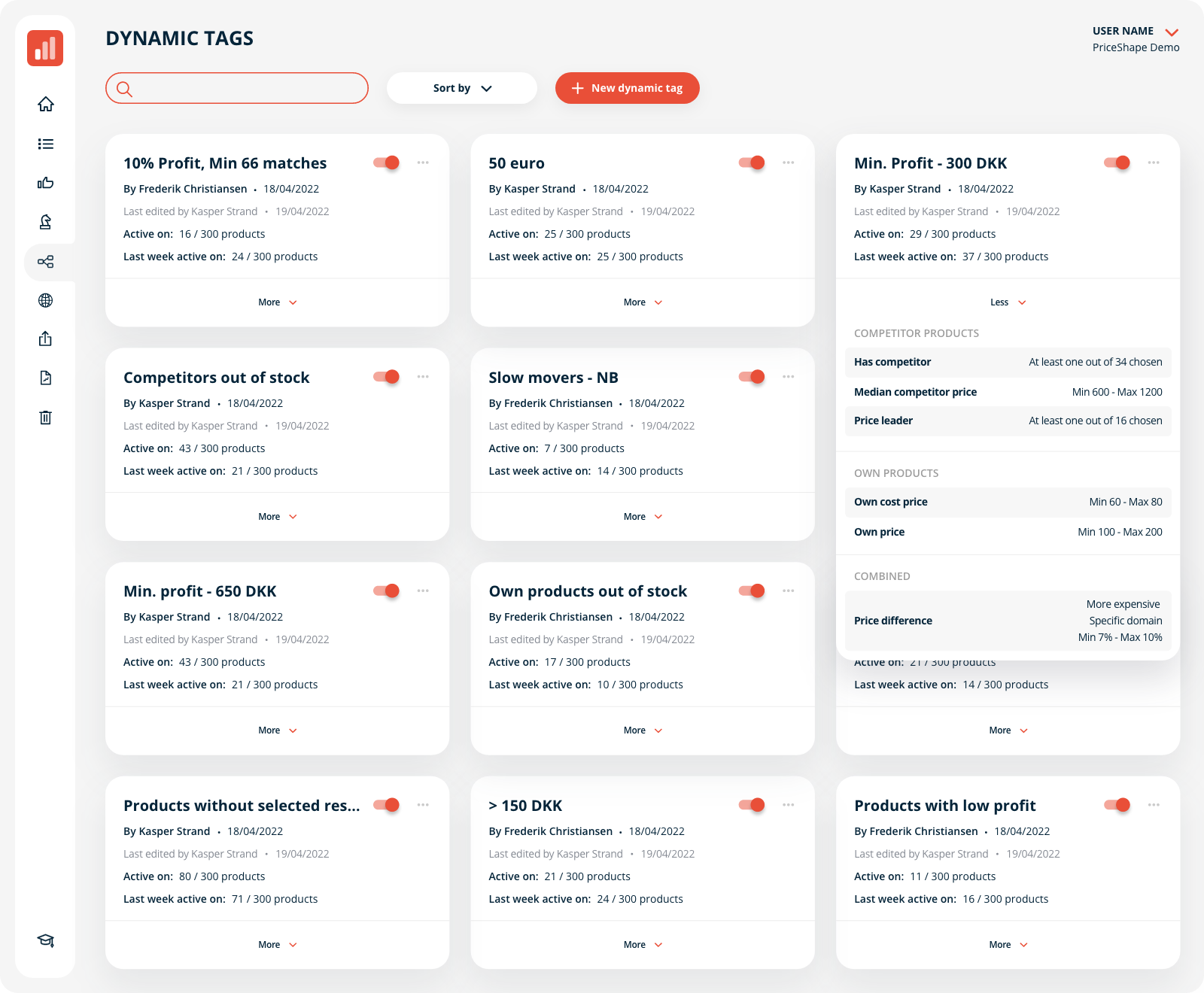 Being able to take action fast on the things that matter is important to ensure performance and customer satisfaction for any account manager.
With PriceShape you have the ability to set up dynamic tags, which enables you to monitor your resellers, based on specific products and resellers. With these dynamic tags in mind, you are able to get notified on a daily basis, offering you the upper hand in negotiations, and understanding of the market.
Imagine getting a complete overview of which products in your new collection your Key Accounts are yet to display, on a daily basis, by the press of a button.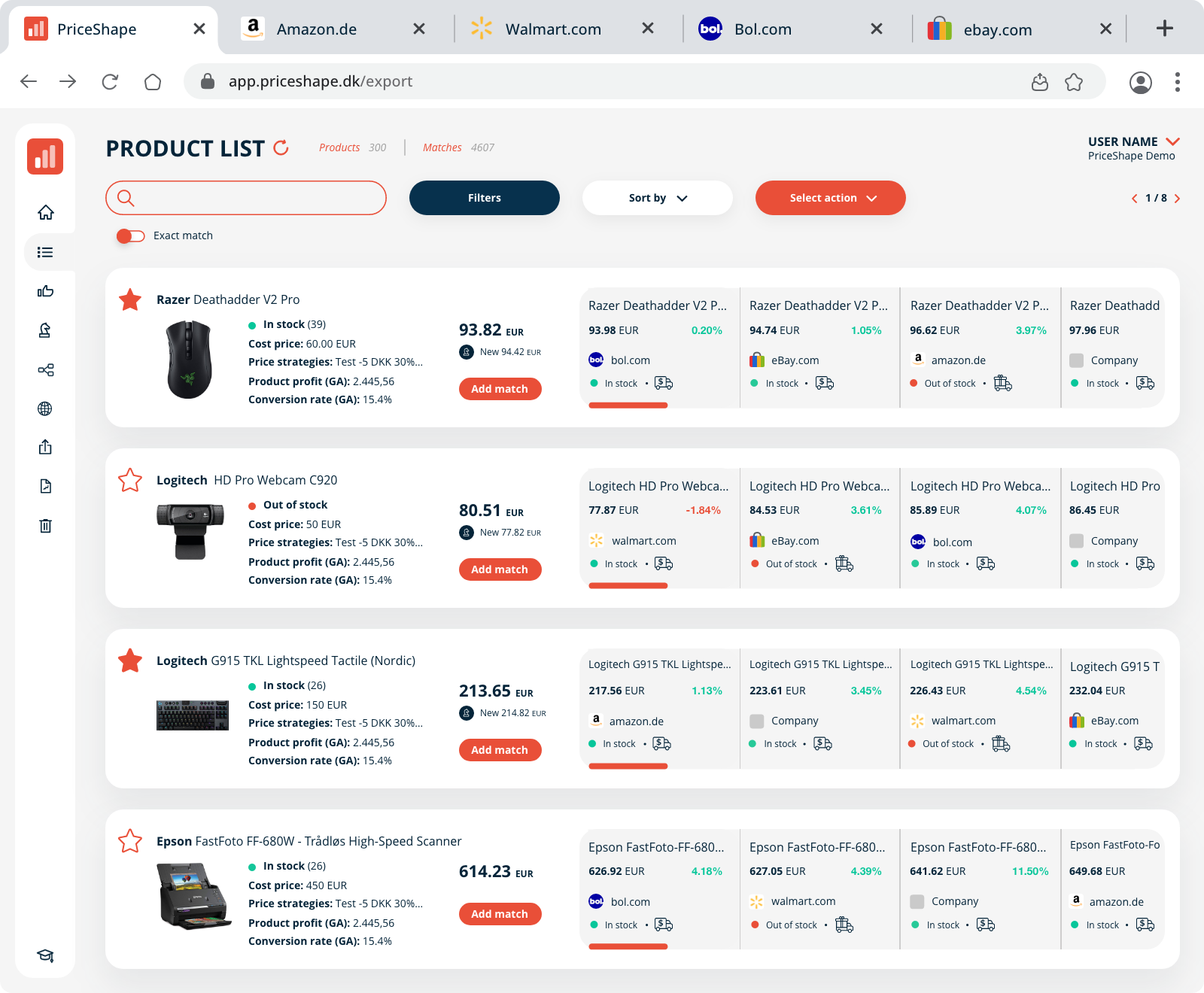 Product list
A complete overview just for you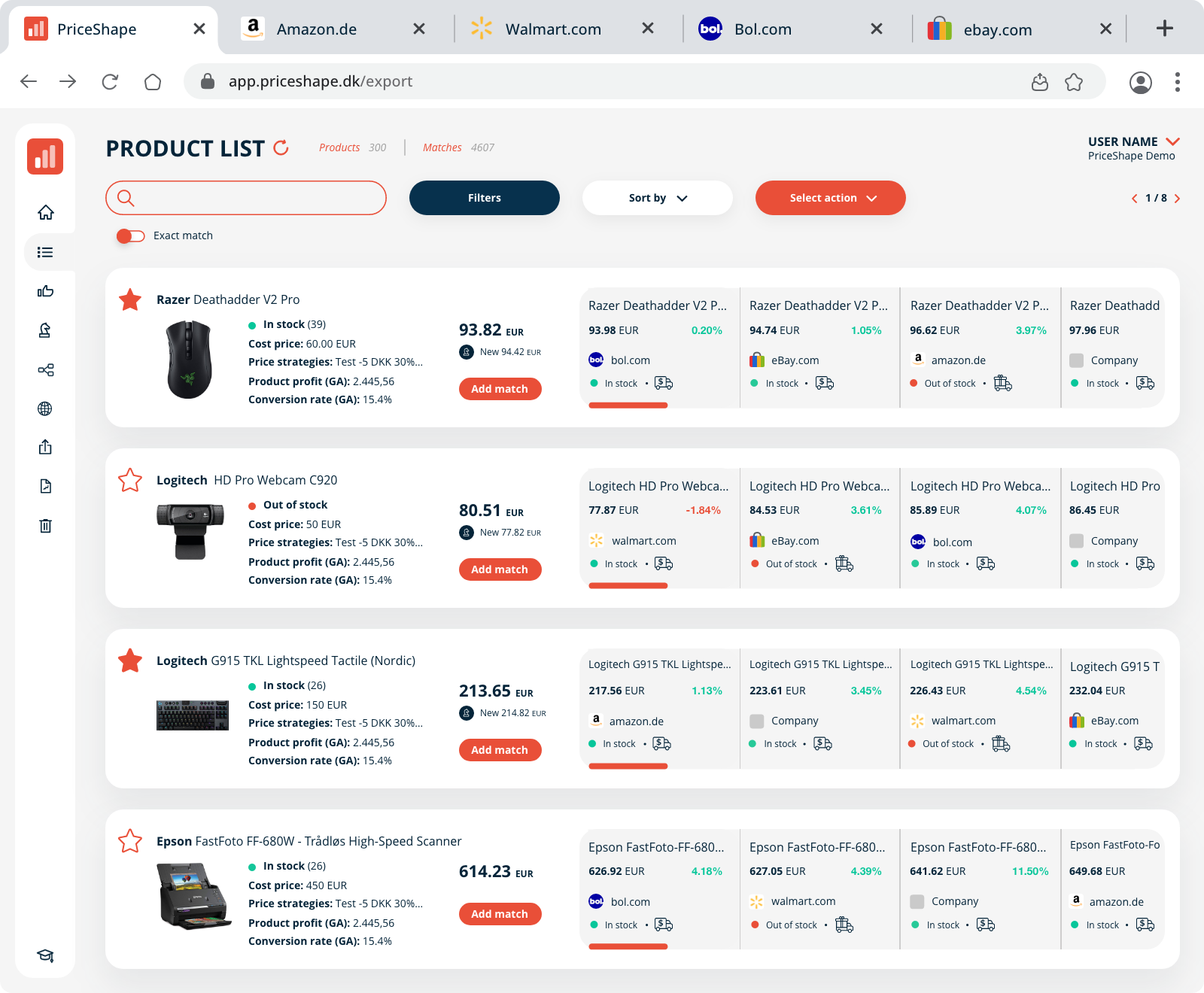 Providing you with a complete overview so you can stay on top of every account, reseller, and product that you are managing is something we pride ourselves on.
With the freedom to personalize and customize your own setup so it'll fit your needs, you have the ability to maximize your own performance and help your clients in the best way possible.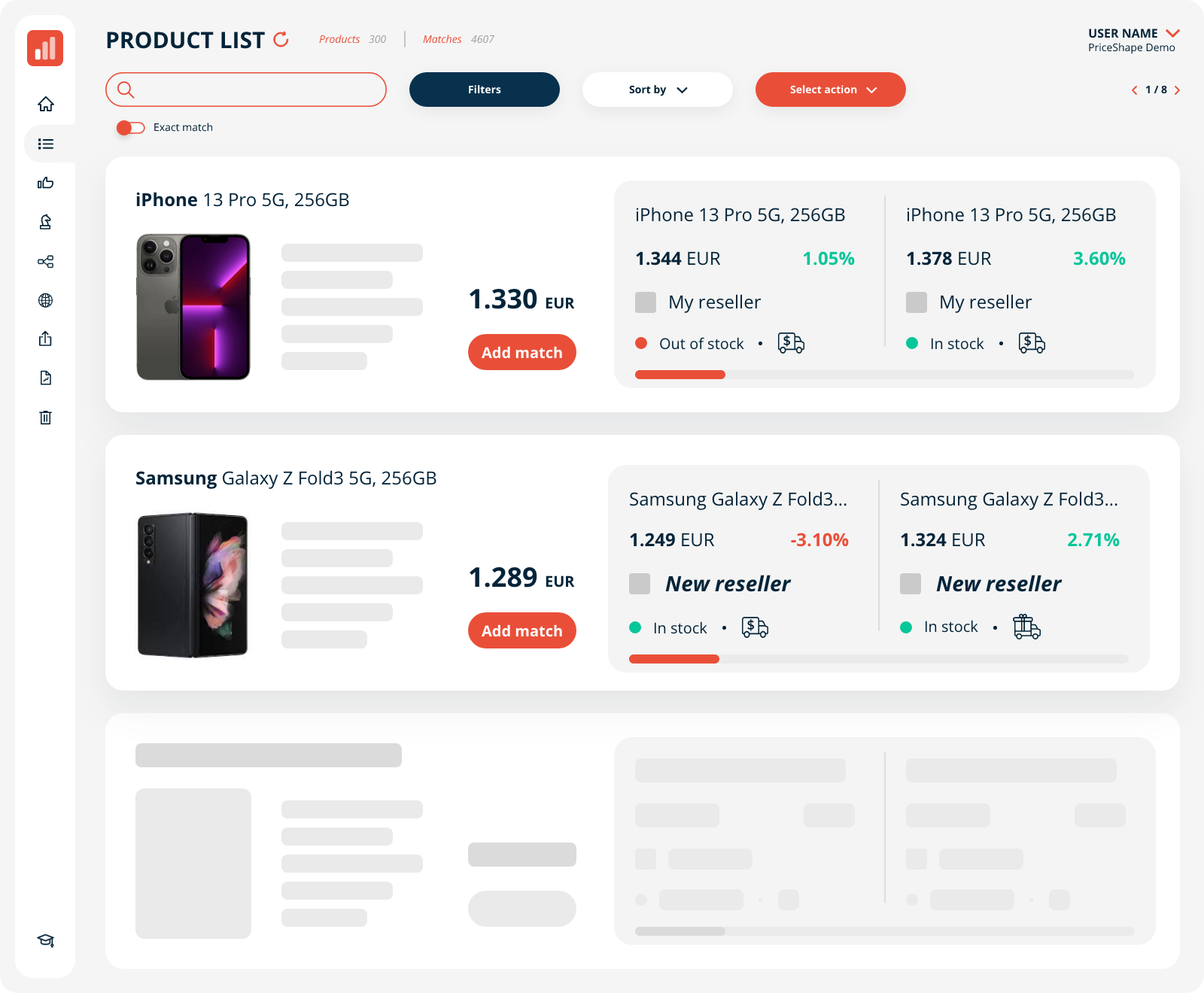 New markets
Explore new reseller networks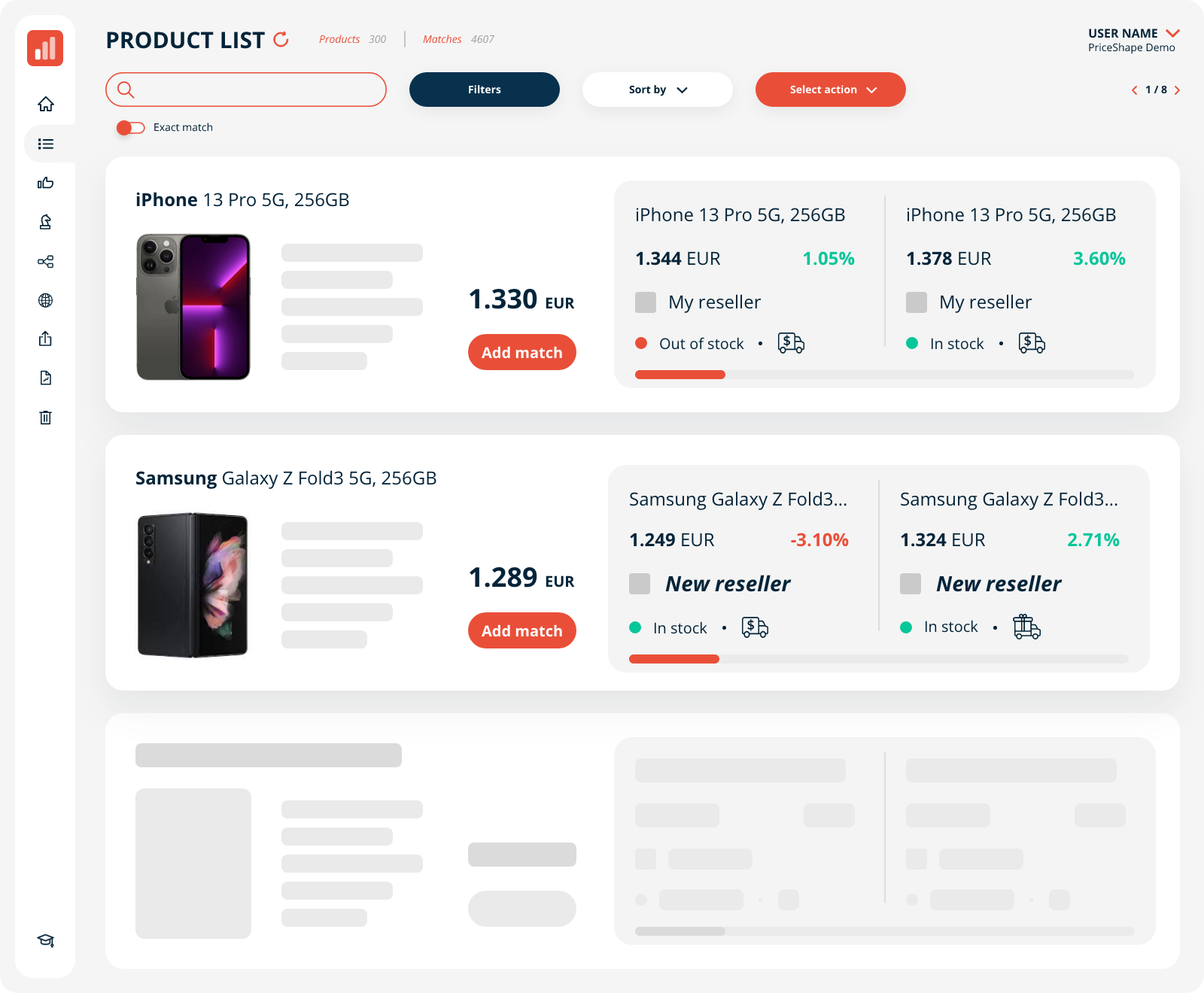 If you want to expand to new markets where your competitors are already present, PriceShape can help to provide you with an extensive lead list of resellers.
By providing us with a list of your competitor's products that are similar to yours, we will be able to give you the full overview of the resellers in the market as well as their pricing.
This makes it possible for you to understand the market trends in your industry and reach out to potential resellers with optimal pricing on your products.
Newsletter
Stay up to date with PriceShape's newsletter
You can expect lots of cool content and updates in our newsletter, such as free webinars and blogs. We strive to share our knowledge and inform people about pricing and trends in the world of e-commerce.