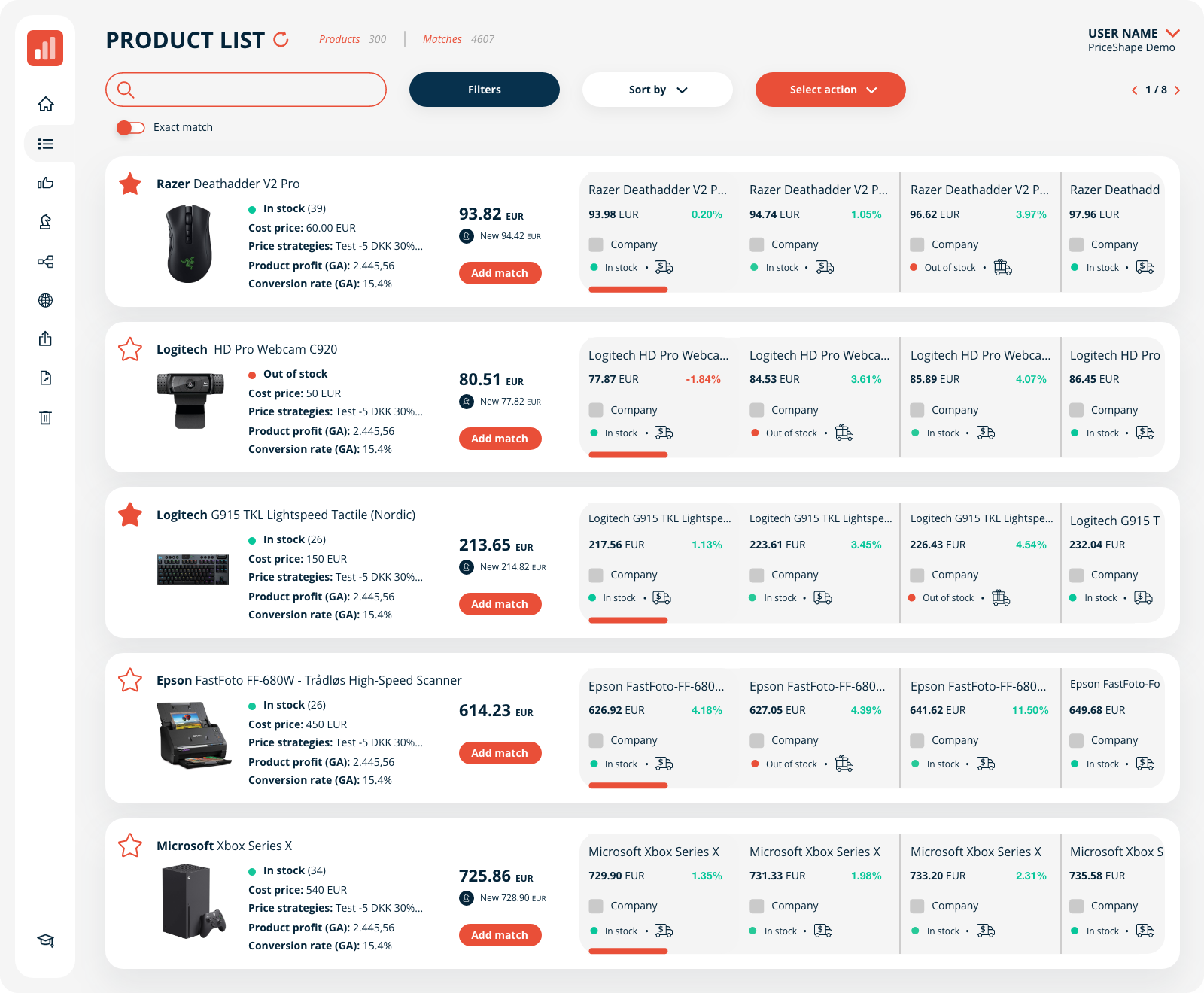 Why PriceShape
The
perfect

platform?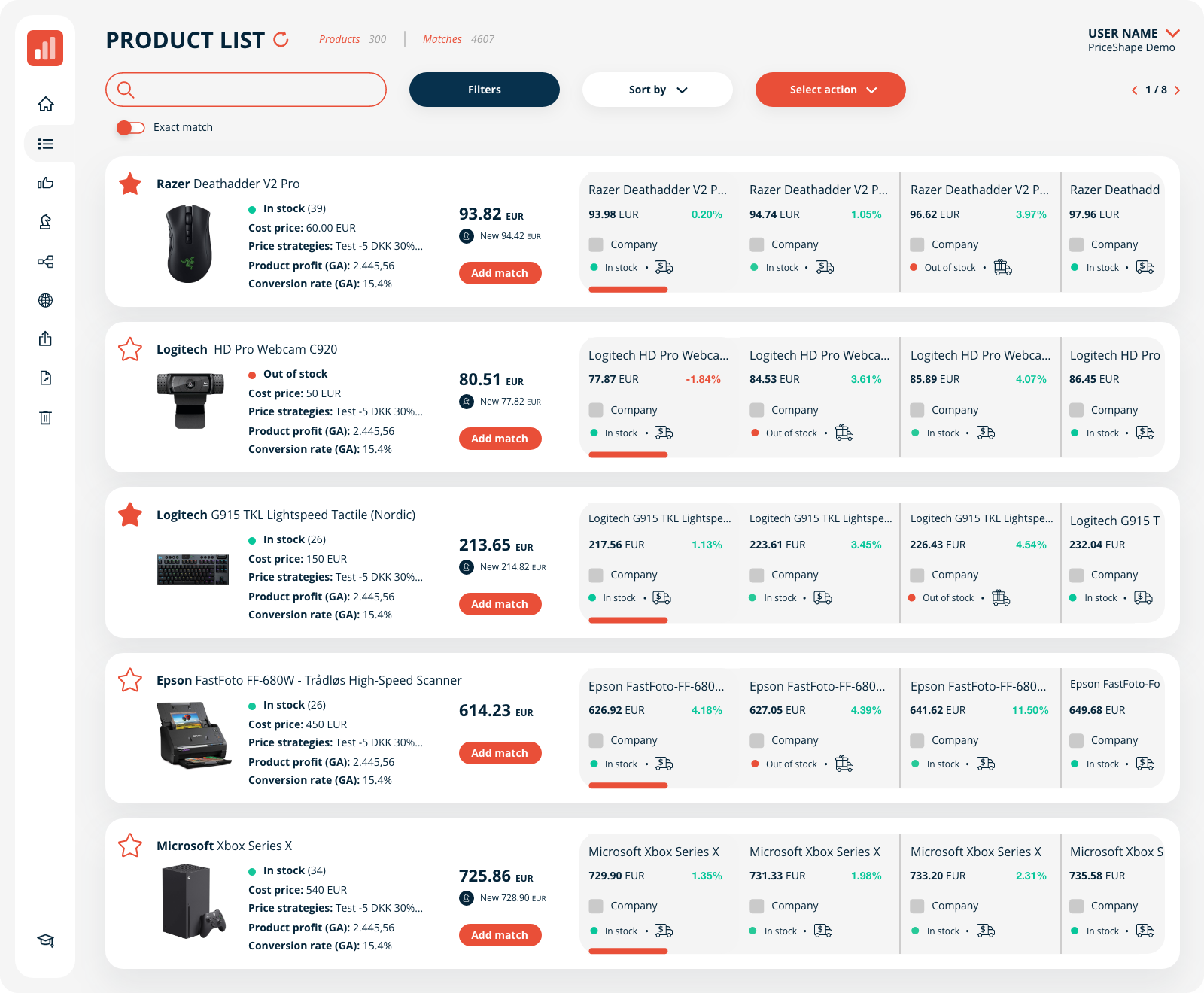 Brillant data insights alone aren't enough. We scrape millions of websites' price and stock data, but it would be useless without a platform that makes that data actionable.
That's why we've created a platform where everyone, regardless of their role, can get a complete business overview at a glance.
Working with competitor data has never been easier!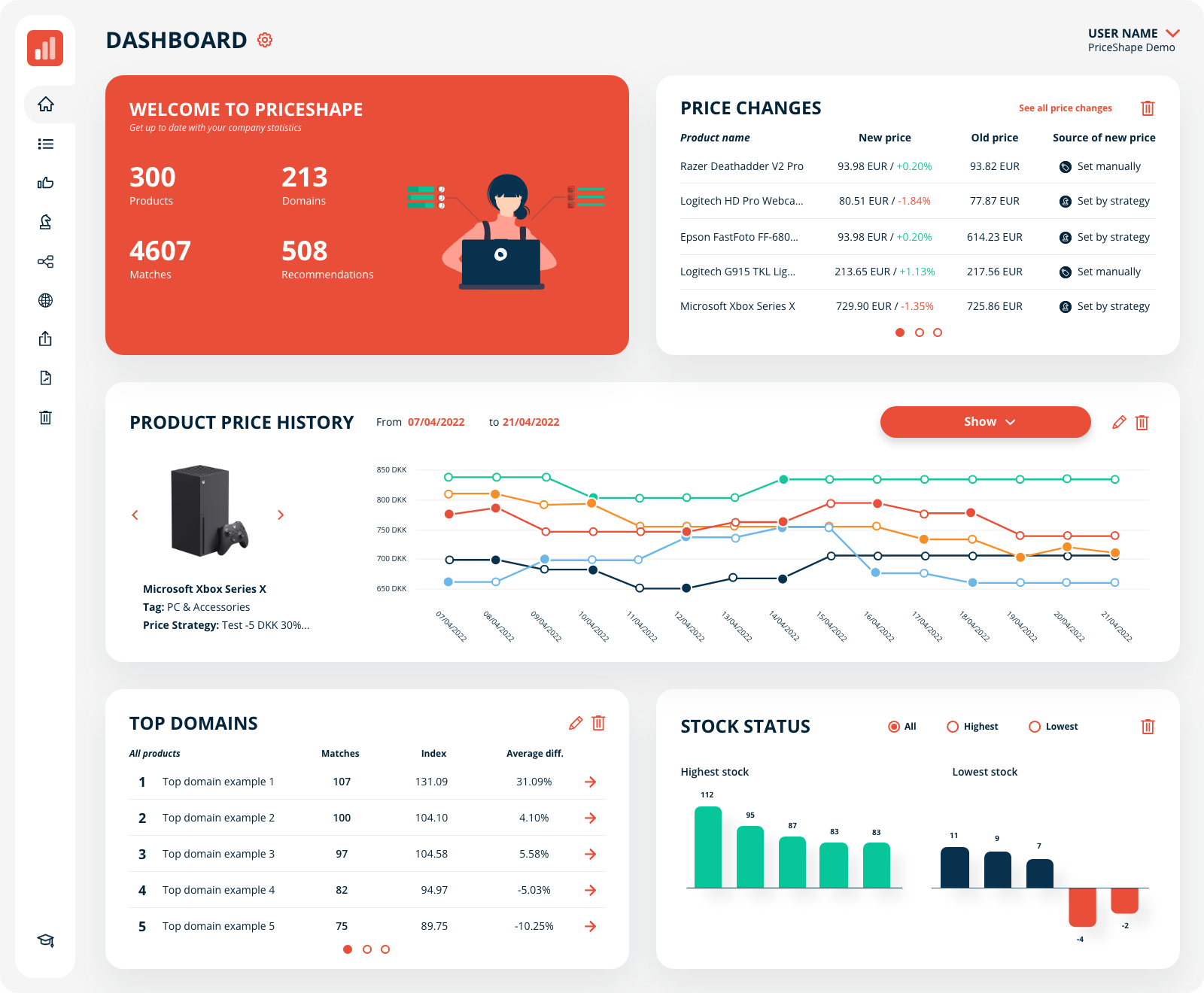 Why PriceShape
Advanced made
easy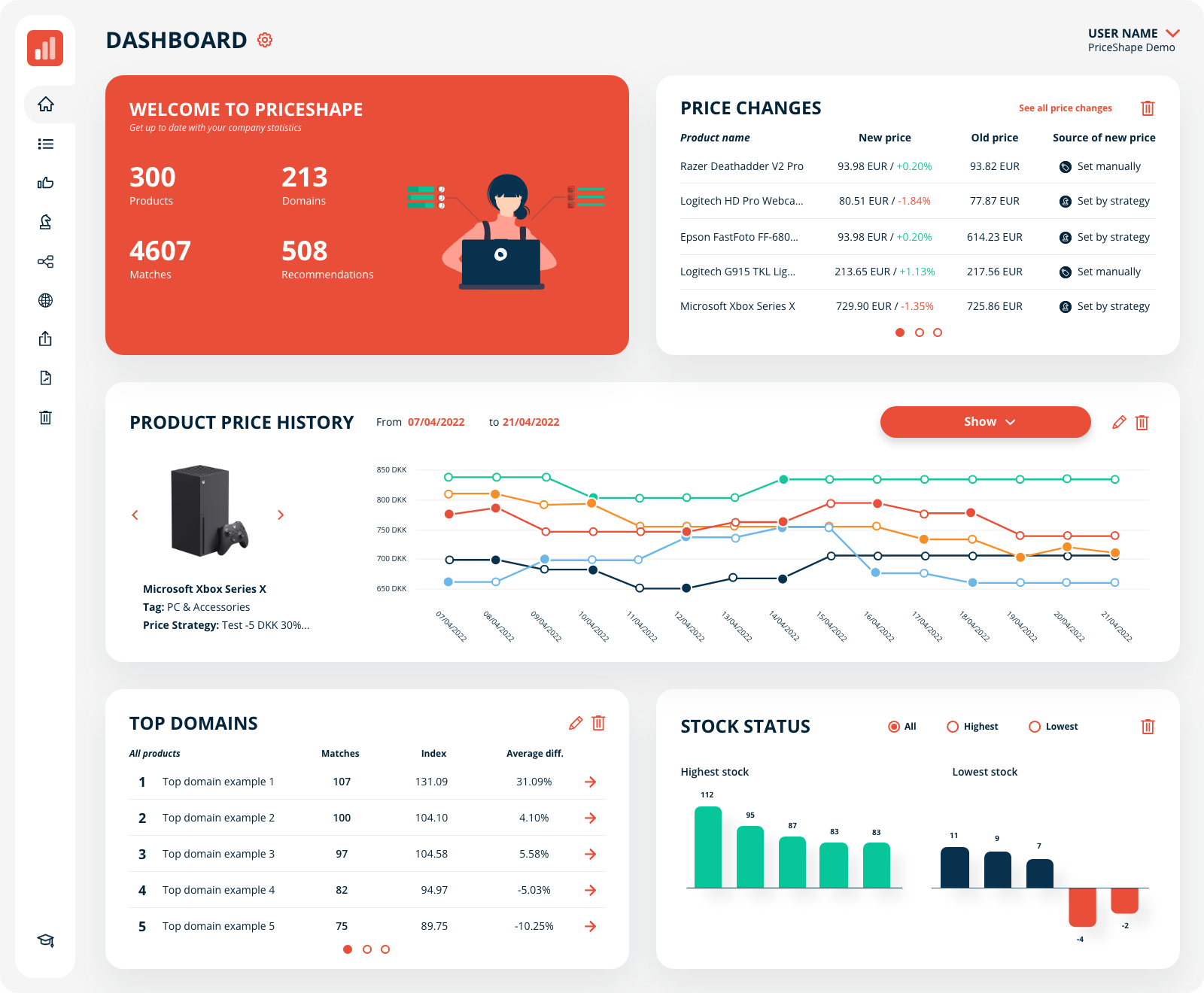 That means a category manager can design their dashboards, reports, and filters across the platform to take action. Imagine that your whole team can get access to exactly the information they need to optimize their business area through personalized dashboards, reports, and filters.
Everything from price positions on a single product level to dashboards with the overall price positions, competitor indexes, stock statuses, and performance data. And the best is that we have made such complicated data easy to work with.
We are sure you have never seen a more user-friendly pricing tool with such advanced features out of the box, providing you value at all times.
Check out the platform
Get
started
Assess the value it will provide to your business with a free test where you can get a feeling of the user experience and the multiple ways to work with your data in our platform.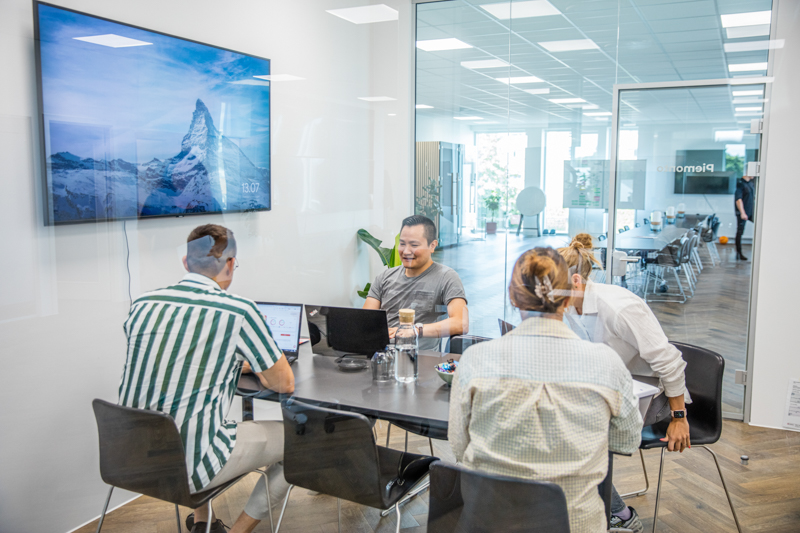 Why PriceShape
Optimize your profit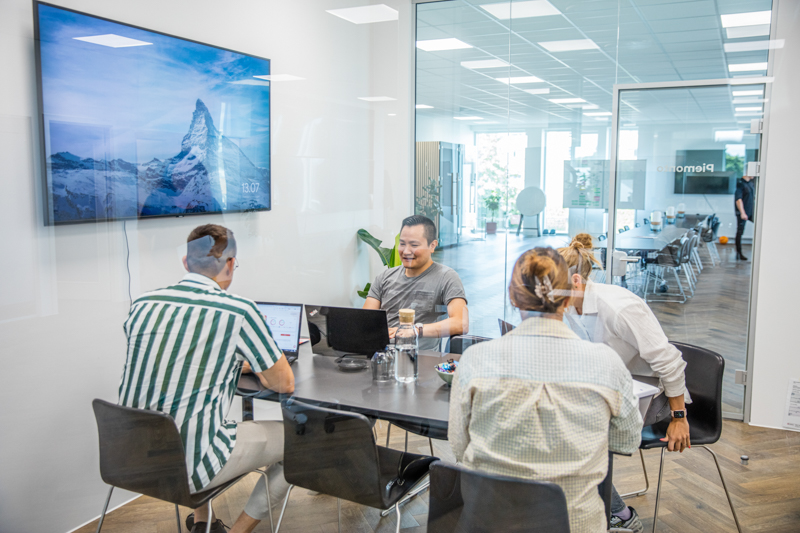 We are not only an analytic tool; we are much more. We can run your whole business prices dynamically.

In PriceShape, you can set up the most advanced dynamic pricing strategies that you can imagine to ensure that you beat your competitors and optimize your profit.

At the same time, we can group your products based on performance data making it possible to define e.g "Slow movers", which haven't sold as expected, that can be automatically activated in PriceShape to be more aggressively priced.

All our clients are supported by a dedicated Customer Success Manager, who is available for you to gain as much success as possible when working with our platform.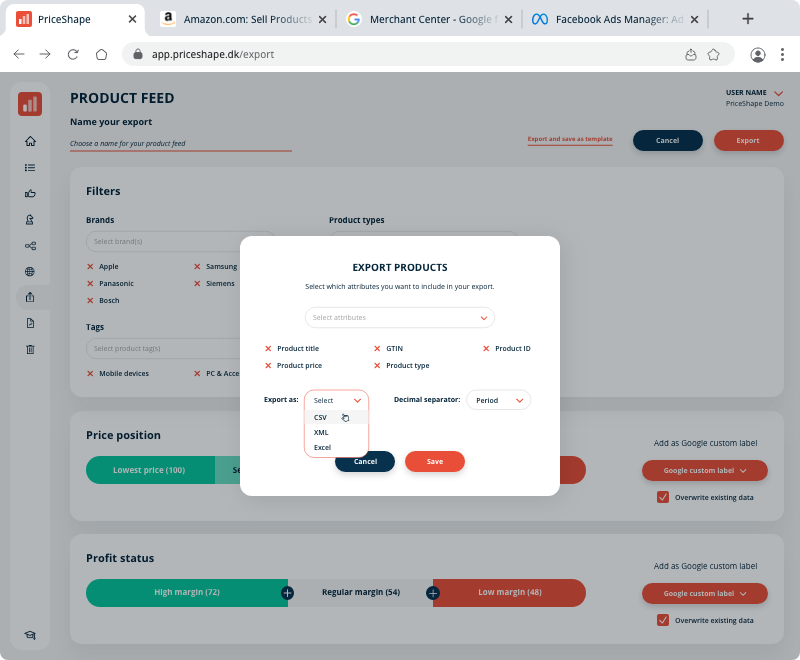 Why PriceShape
Marketing spend wisely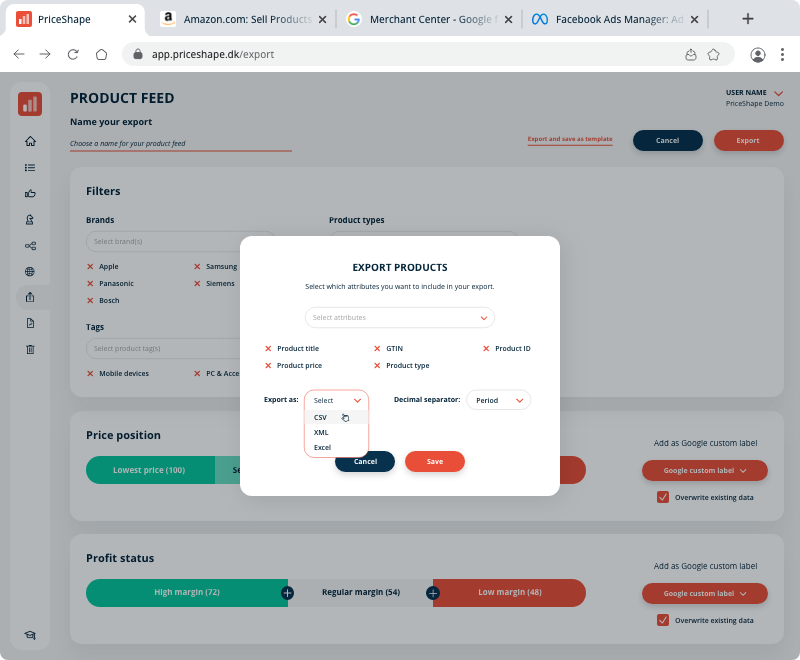 Imagine if you can set up a dynamic marketing campaign that allocates your marketing budget, where you are competitive and have a high profit, and bid low or exclude yourself, where you have a much higher price than your competitors.
Stop using your marketing budget based on historical data; use it on real-time data instead, and optimize your budget for a more wise usage!
We promise you that this is going to be a game-changer for your business.
Get started
Get a free demo and try PriceShape for free
Schedule a call with one of our experts and we will demonstrate why PriceShape is right for your business!
If PriceShape fits your needs, you can trial our platform for free using your own products.
Newsletter
Stay up to date with PriceShape's newsletter