A Black Friday E-commerce Manager's Guide to Success
Be prepared for the Black Friday period as an E-commerce Manager. We wrote a blog guiding you on the preparation.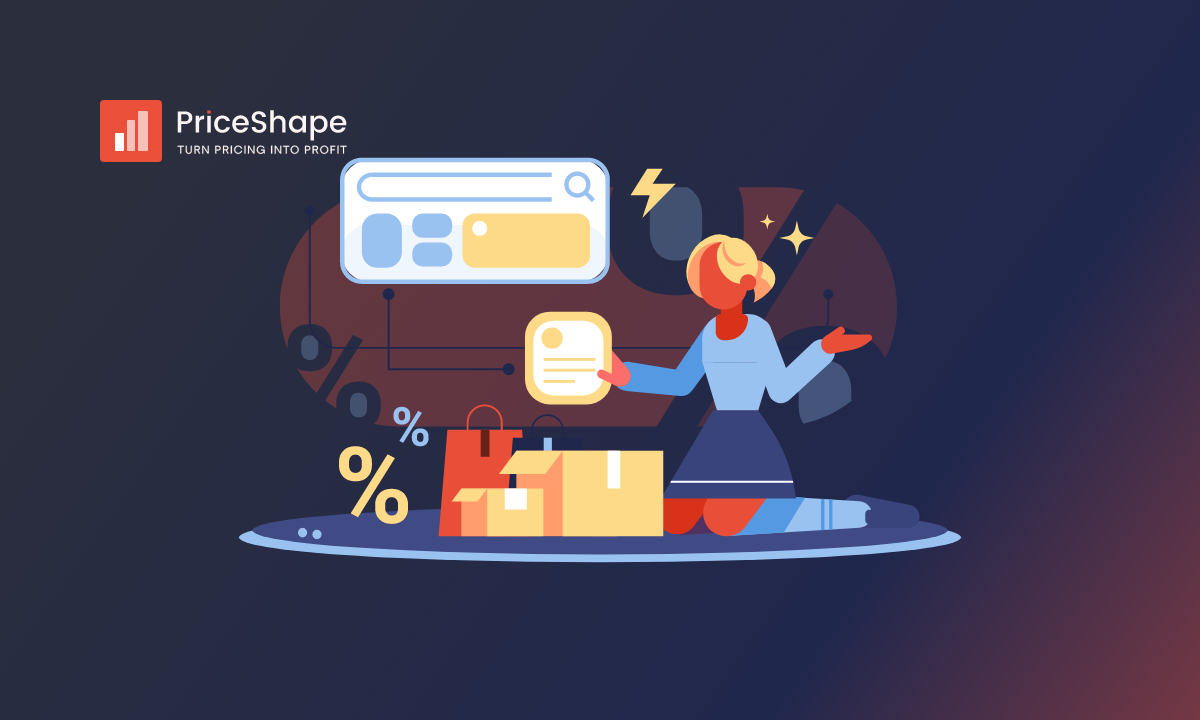 Every year, despite our anticipation, we find ourselves stressed and have last-minute preparations for Black Friday. While stressed about significant events like this, it's crucial to maintain your composure and prepare yourself for all possible situations. The stakes are high for this day, given that Black Friday can shape the outcome of your entire year.
This blog post is, therefore, designed for you if you're an E-commerce Manager – those of you overseeing the complicated workings of online retail. We want to provide you with a comprehensive strategy to conquer the crucial Black Friday period. Whether you're an experienced hand or new to the game, we aim to provide practical tools to navigate confidently and succeed.
Why is Black Friday relevant for you?
You might hear claims that Black Friday has faded into the past, but the data paints a different picture, especially for E-commerce businesses. Modern consumers are taking charge of their research process. A staggering 89% of shoppers now conduct online evaluations of products using their mobile devices before finalizing a purchase.
What's even more compelling is the prevalence of mobile device transactions. A substantial 55% of sales in 2022 occurred through this platform, indicating that mobile shopping is rapidly becoming the standard for consumers.
Analyzing consumer behavior reveals that a significant 88% of shoppers engage in price comparisons, demonstrating a willingness to invest up to 2 hours in pursuit of the best possible deal on a product. Social Media plays a pivotal role in influencing these purchasing decisions. This upcoming season, a notable 65% of customers are inclined to shop online, with 36% actively seeking out deals through social media platforms.
As a consequence, it's imperative for retailers to elevate their efforts in bolstering their E-commerce presence and allocating resources towards Social Media and Google Shopping Ads.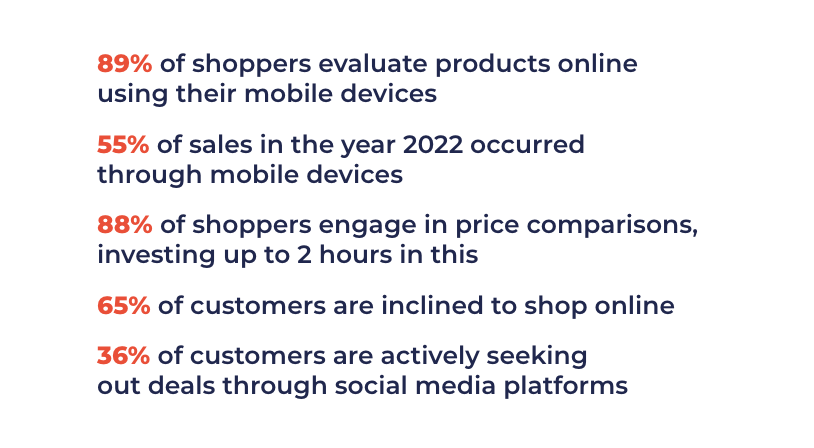 Data is your superpower
The above section shows that data is your guiding star in strategic decision-making. Leading up to Black Friday, your role involves tapping into historical data to collect valuable insights. This means thoroughly reviewing past Black Friday performance, studying key sales trends, and identifying the products that resonated most with your customers. Also, close collaboration with your marketing, purchasing, and sales teams is essential to decode current market trends and align your offerings accordingly.
Building an Effective Strategy Framework
A great Black Friday strategy entails carefully combining inventory management, product selection, and promotional efforts. You aim to ensure seamless operations, offer attractive deals, and enhance the customer experience. Here, the partnership with PriceShape becomes beneficial.
PriceShape is a tool that provides you with dynamic pricing and analytics insights. In the context of Black Friday, PriceShape grants a competitive edge by providing real-time market data and authorizing you to make informed decisions on allocating your marketing spend on Google shopping correctly. You can strategically position your offerings to attract shoppers by aligning your pricing with prevailing market trends. Moreover, PriceShape's data-driven insights help identify high-potential products for effective promotion on Google Shopping, ensuring optimal allocation of your resources.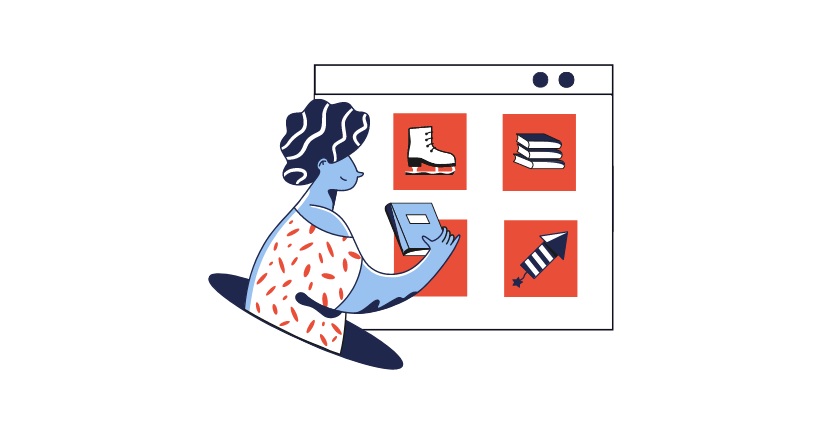 Allocate your marketing budget correctly on Google Shopping
Black Friday is perhaps the most financially demanding day for advertising. Therefore, you need to develop a strategic approach to how you want to allocate your marketing budget on this specific occasion. It would have been easy if we could tell you the right strategy for your business, but unfortunately, there is no one-size-fits-all solution to apply.
You can create early "teasers" for your deals, taking advantage of the cost-effectiveness in the weeks leading up to the event. However, maintaining relevance over an extended period can be challenging, and competitors can swiftly replicate and respond to your advertisements. As Black Friday draws closer, the digital marketing cost tends to escalate.
This is a crucial factor that demands your consideration.
PriceShape can provide data that can help you allocate this budget more correctly. The data guides you in identifying standout products, guaranteeing that your advertising investments yield maximum rewards, especially on Google Shopping.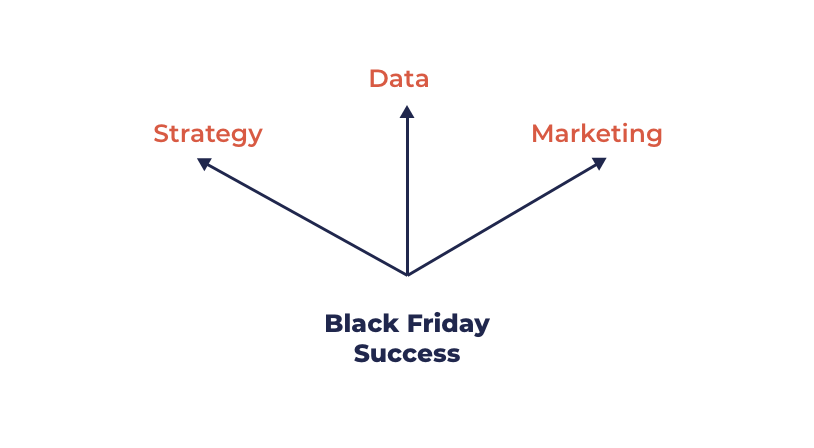 To sum it up
Yes, the months and weeks before Black Friday can be stressful, but do not forget to enjoy the greatest and most fun workday in all of commerce! Remember that Black Friday is more or less a shopper's holiday, and you are responsible for their experience during this time.
Click here to see how PriceShape can help your business.