Easily find the right price for your products
What is the right price, and what important factors do you need to consider when setting the right price for your products?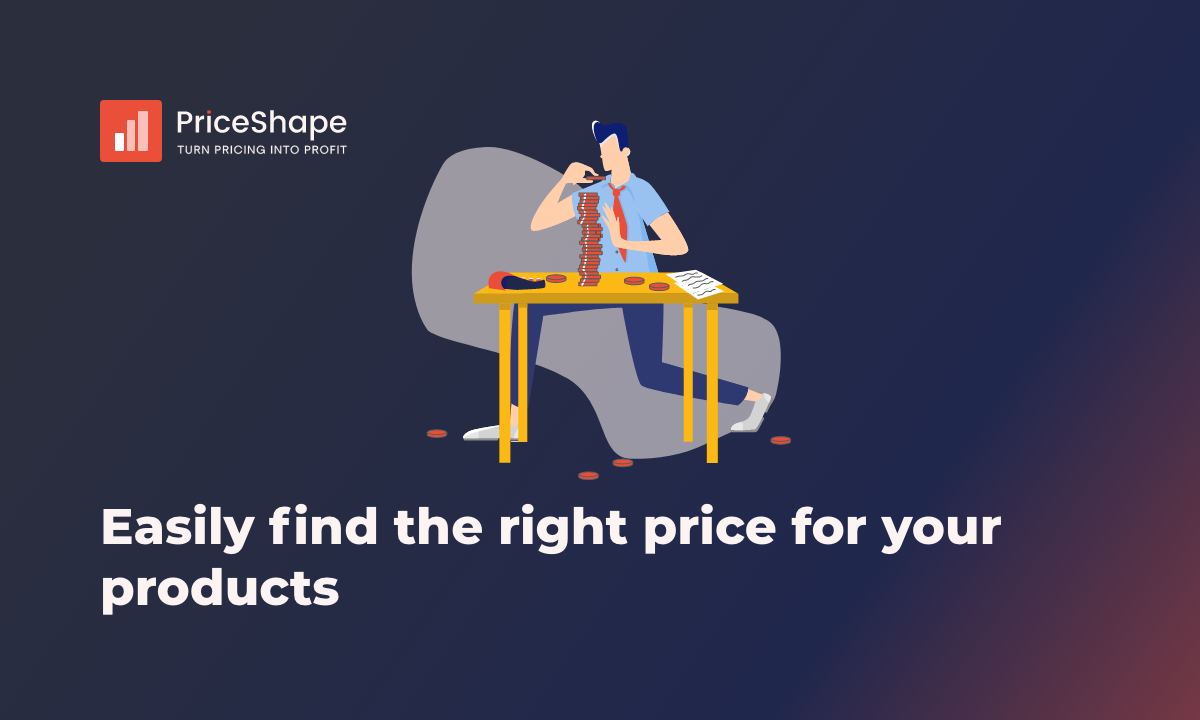 Surveys & Consumer Reports tell that 88% of consumers check the prices for a product online before buying it. All these consumers, therefore, need to agree that your price is the best on the market before willingly purchasing the product from you.
You already know the difficulties in setting the best prices for your products and, more precisely, how to define the right price. Because what is the right price in reality? There is no 'one rule fits all' in this matter. The best price for you might not be the best for your competitors or consumers buying the product. There are different things to consider when thinking about 'the right price' since no business is the same. In this blog post, I hope to bring some valuable food for thought for you to consider when going forward or evaluating how to set the right price for your products.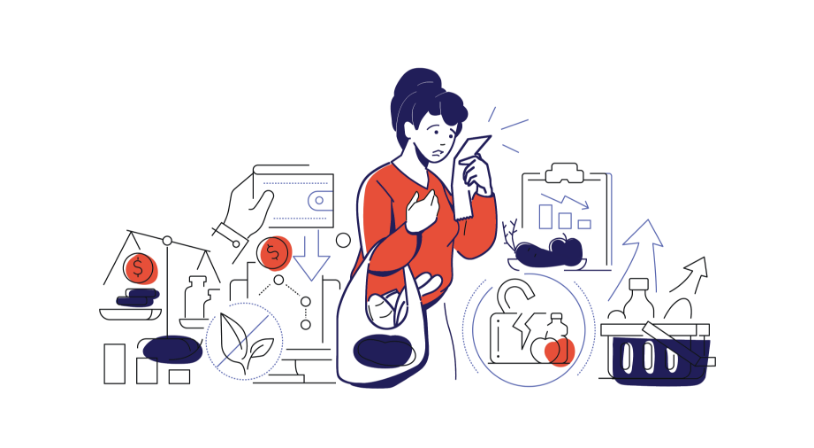 Before setting the best price for your product, a crucial factor is considering its value to the end consumer. Some of the most important questions to ask oneself before setting prices could be:
Is the product going to save the consumer time or money?

Is it a "standard" product easily found elsewhere?

What is my competition?

What is the power of the product, and what is that worth to the consumer?

Does your company or brand have a power that entitles you to set prices different
from your competitors or resellers?

What makes you better than your competitors?




Why are data about your competitors important?
Overall, competitor pricing provides valuable market insights that can help you to optimize your pricing strategy, attract customers, and increase sales. By researching and analyzing competitor pricing, you can better understand the prices your target audience is willing to pay for your product. This can help you set your prices competitive and attractive to potential customers.
If your product is priced significantly higher than similar products your competitors offer, you may have difficulty attracting customers. On the other hand, if your product is priced considerably lower than your competitors, you may be perceived as offering lower quality products or missing out on potential profits.
Besides these, considering your market position when finding the best price is also crucial. Setting a more competitive price will be easier when you have a good market position and good supplier agreements. If this is not the case considering other aspects of your business are important, this could include free - or fast delivery, good ratings on TrustPilot, or other more service-minded consumer-related benefits, and thereby help increase your prices.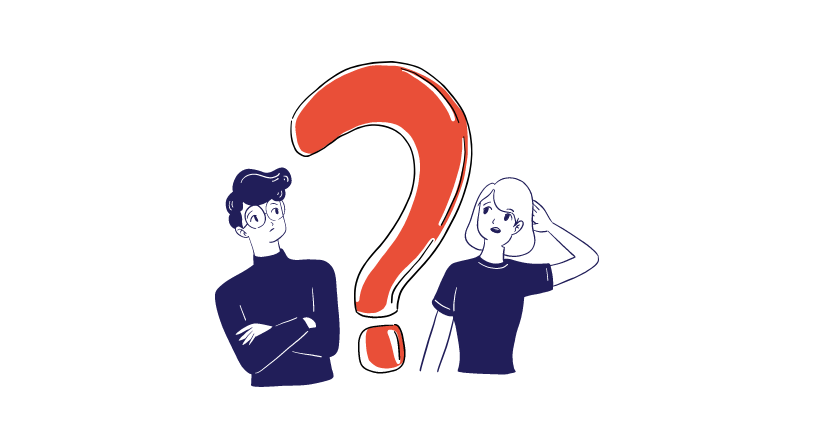 Going Advanced
Combining all of the above considerations with actual performance data on how the consumers respond to your price, products, and service and where you experience higher competition will help you advance in building your pricing strategies the best way.
Building pricing strategies will help structure your pricing. Giving you the possibility to be relevant to most of your assortment and pave the way for growth. Building strategies means that you don't have to choose only one pricing strategy that fits all your products; in fact, picking several pricing strategies based on your products is recommended.
Collecting data that shows where your consumers visit most frequently on your webshop and what price levels and products they are most satisfied with can help select these groups. This data are valuable when defining your prices, allowing you to find the best prices instead of just choosing the cheapest ones.
PriceShape is a tool that can help you improve your business performance by providing the necessary data to create an effective pricing strategy for your product groups. With PriceShape, you can utilize dynamic pricing to maximize your earnings and remain competitive.
Dynamic pricing can also be used on dynamic grouping, meaning you can use dynamic tags in PriceShape to set product pricing rules. These rules can be based on specific criteria, such as a high conversion rate or being the price leader in the market. Products that meet the requirements set by the tags will be grouped accordingly, allowing you to adjust prices dynamically to remain competitive and maximize profits.
How we can help you set the right price
Honestly, the correct pricing of your products is an art form. The point mentioned above is critical for figuring out the proper pricing strategy. It is time-consuming to evaluate all products and decide the right price one by one, especially if you are an e-commerce business where prices change rapidly and all the time. Luckily, PriceShape can help with this problem. PriceShape is a pricing tool that, as your partner, can help you perform and grow your business by providing data that enables you to set the right price for all your products.
As your partner, we help you with the whole process and will be by your side throughout your journey. You will be assigned your own Customer Success Manager. Our Customer Success Team is highly dedicated to growing your business and helping you achieve your goals. We are more than happy to discuss your strategic setup and provide you with our insights.