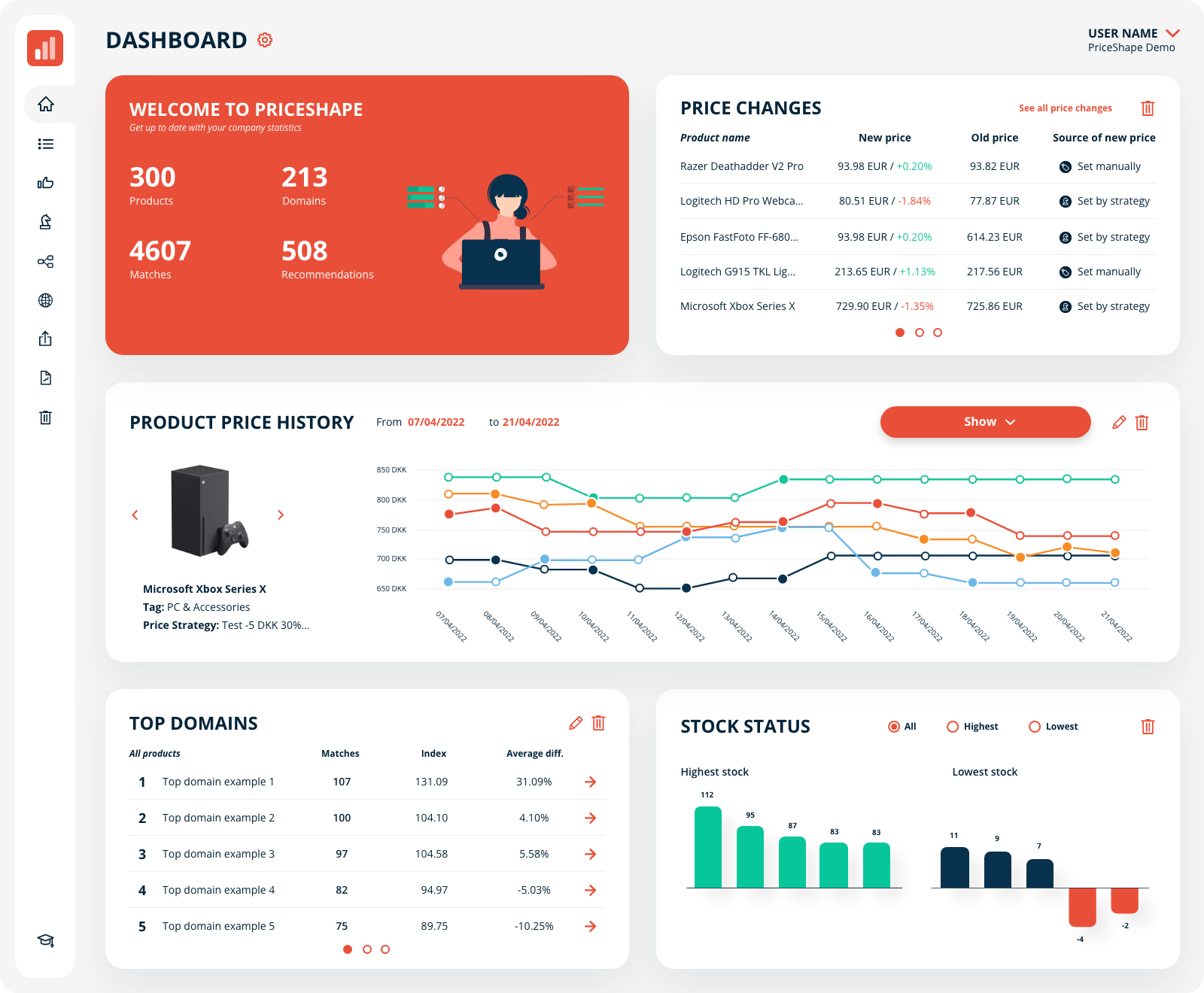 Competitor monitoring
Get an overview of your competitors and business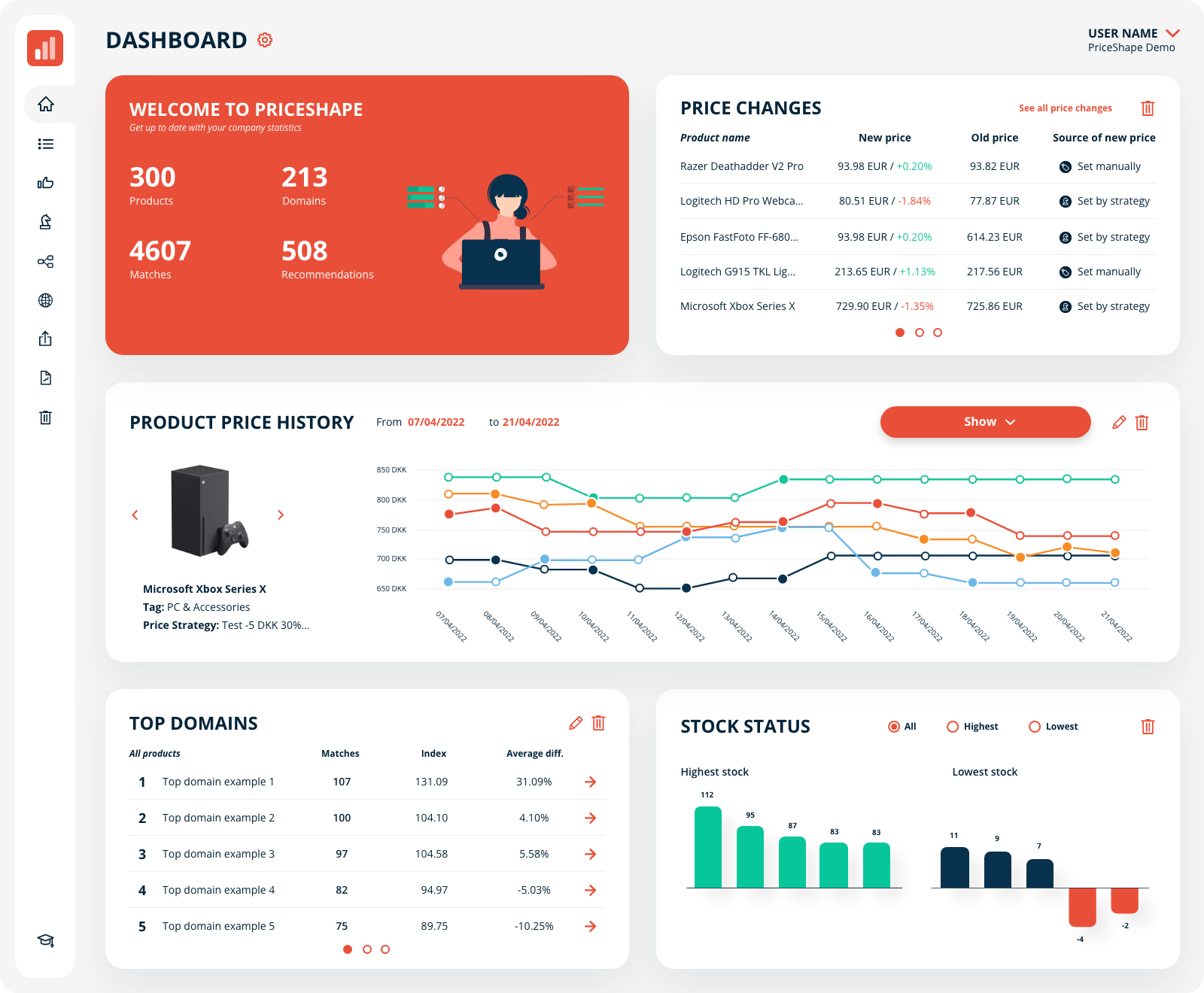 With the market's most innovative and user-friendly pricing tool, we provide you with a unique and valuable insight into your competitive situation. By allowing you to see your competitor's prices, their stock status compared to yours, the price history and the overall price index.
Insights into your competitor's price history allow you to compare your own performance with theirs. Making you able to take action on valuable things such as increasing profit, winning the sale and growing your business.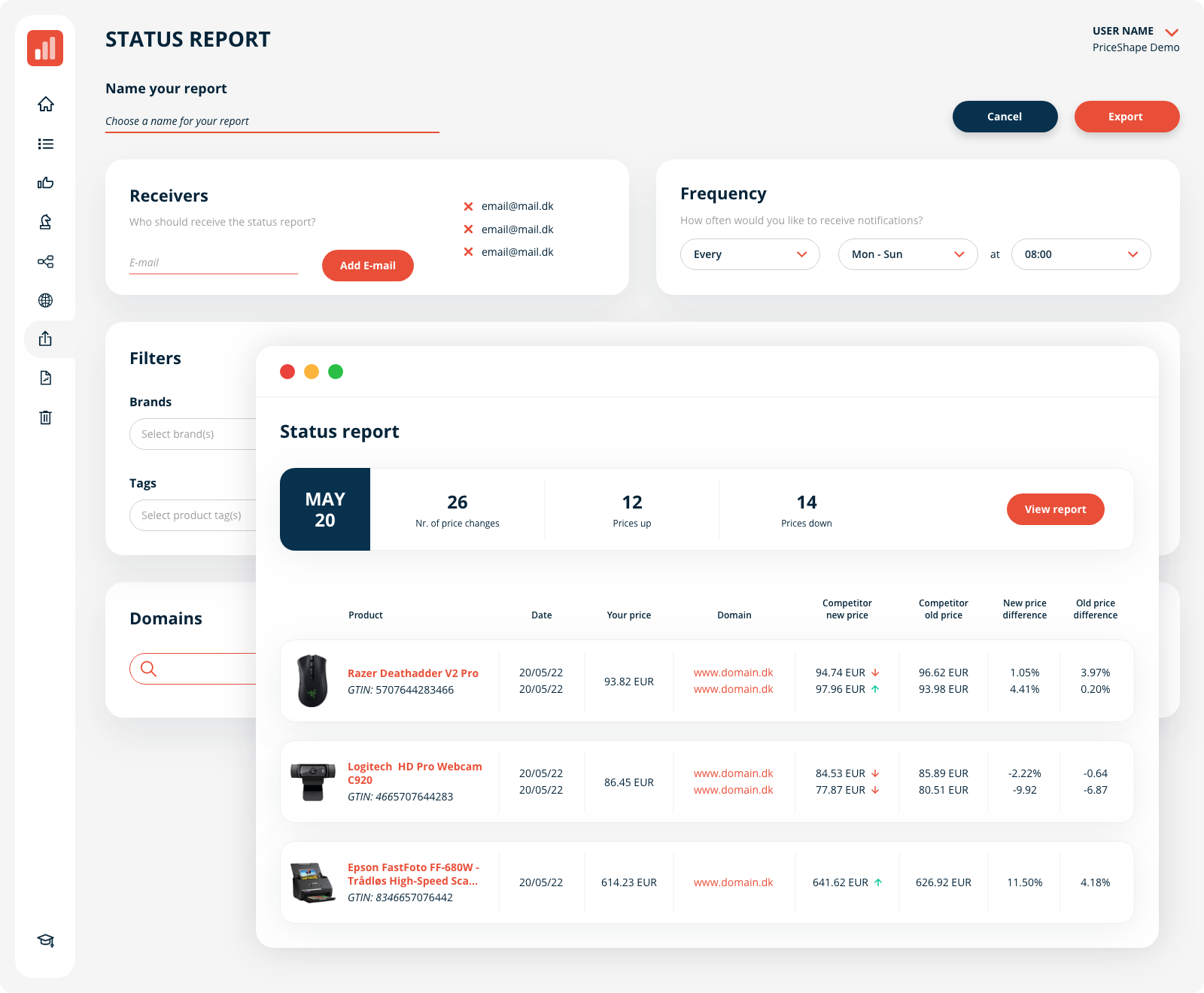 Competitor Monitoring
Receive personalized reports and notifications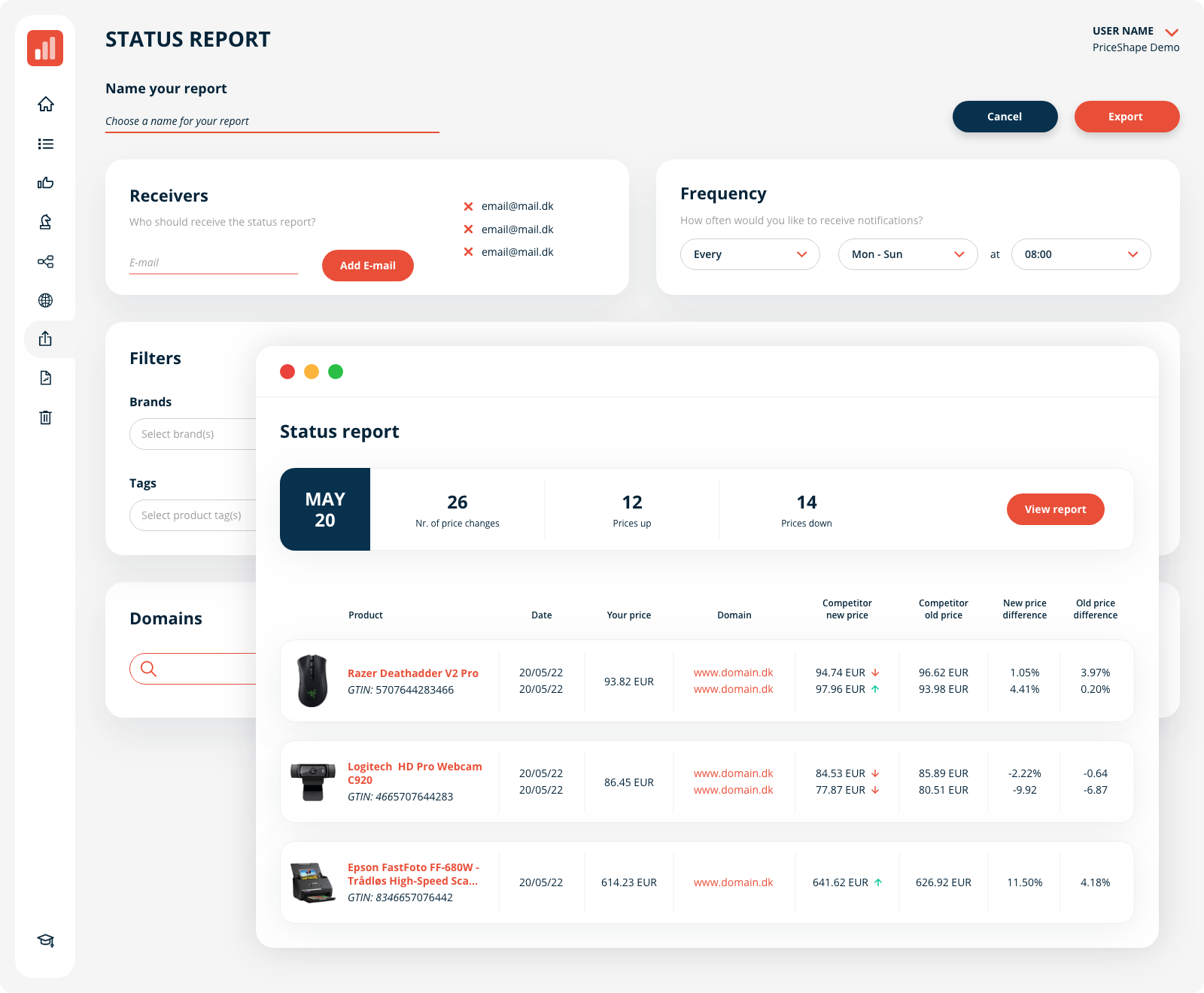 You can automatically receive personalized reports containing the information you need about the brands, products, or categories you are responsible for, whenever you want.
We can also send you a notification every time a competitor adjusts their prices up or down on certain products. This way we can help you stay one step ahead.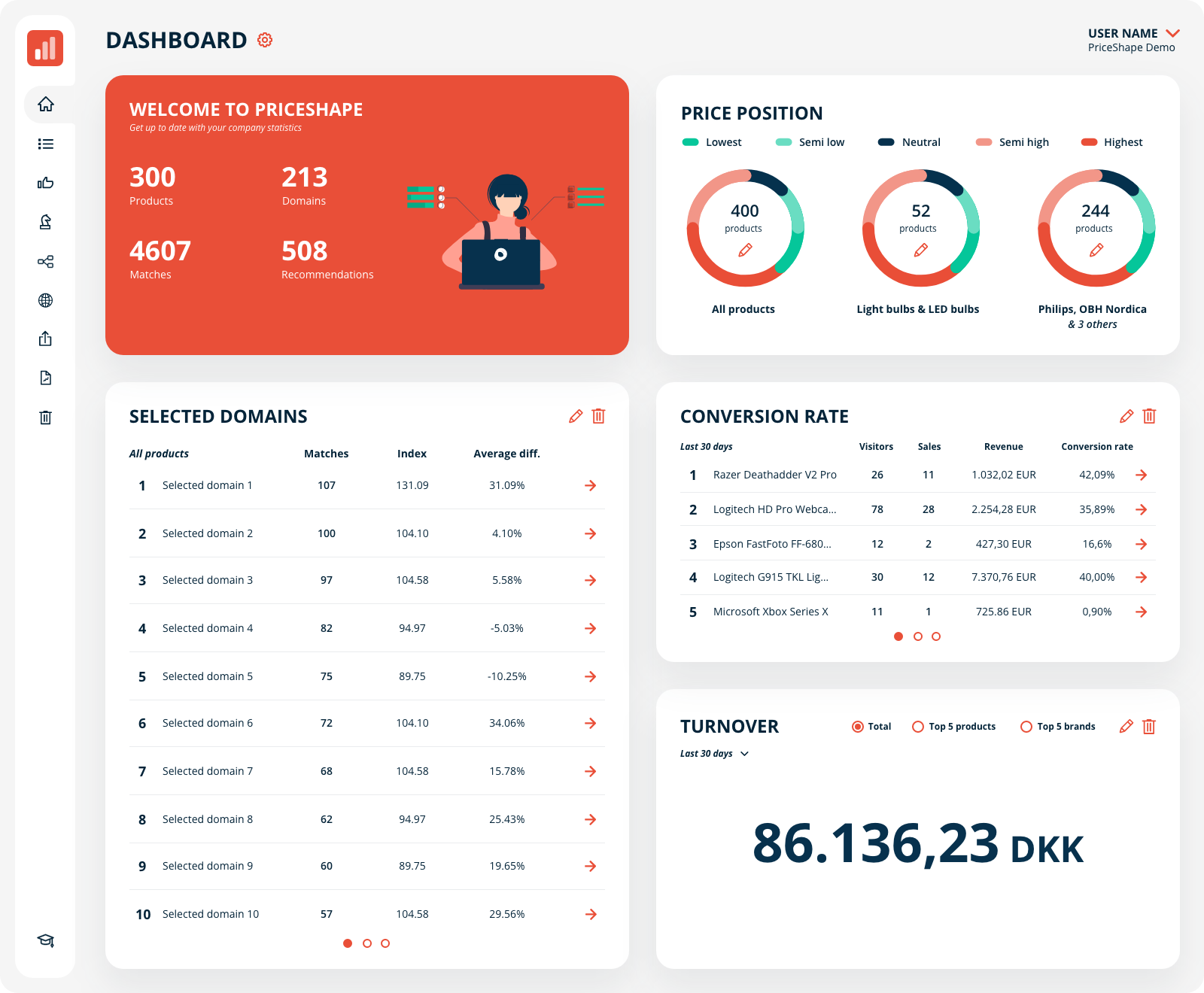 Competitor monitoring
Personalized dashboards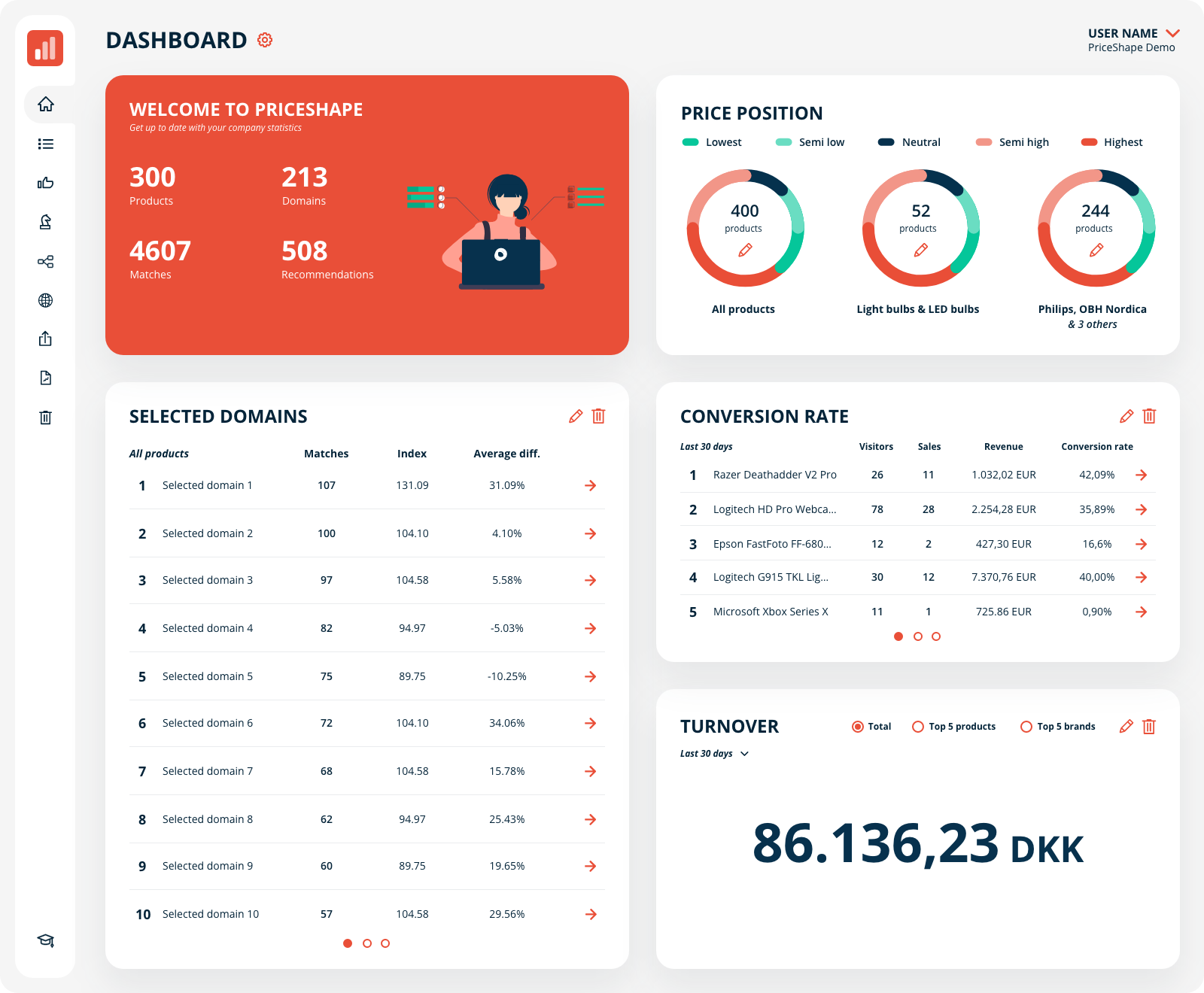 You and your whole team can get your individual and personalized dashboard, which provides you with unique control of your work and insights. You can design your dashboard by dragging and dropping the widgets with the insight that is important for you to be updated on.
Whether it is products, performance data like conversions, no. of sales, or competitors and their price history, we will always give you access to the insights you need to optimize your work and grow your sales.
Advanced Product Management