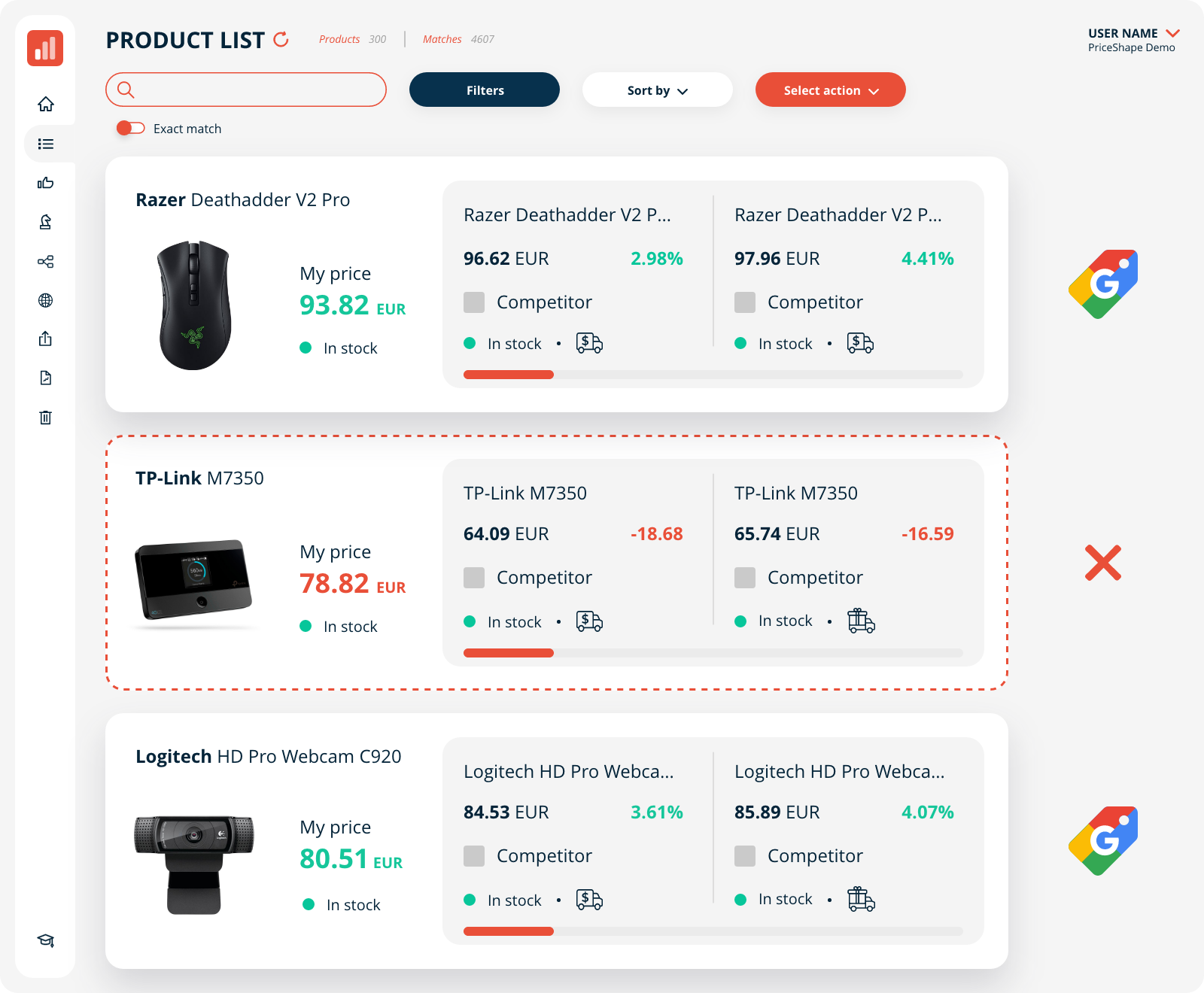 Marketing Optimisation
Identify your most competitive products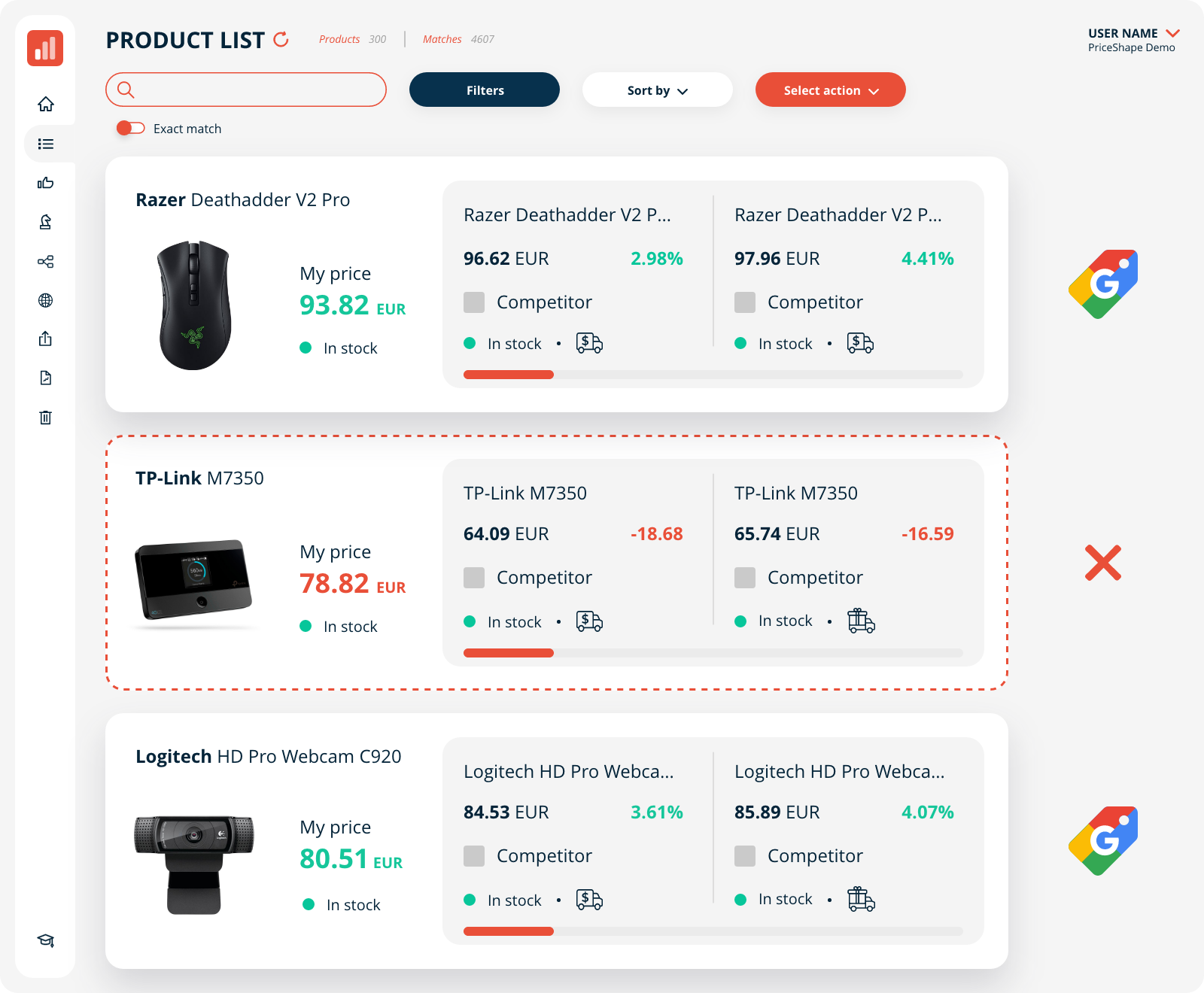 Use PriceShape insights about your competitive situation to your advantage on Google Shopping. We help you spot where you can increase your prices on certain products, while still being the most competitive on the market.
All you have to do is allocate your marketing budget on Google Shopping to these products, so you can earn more money with each sale.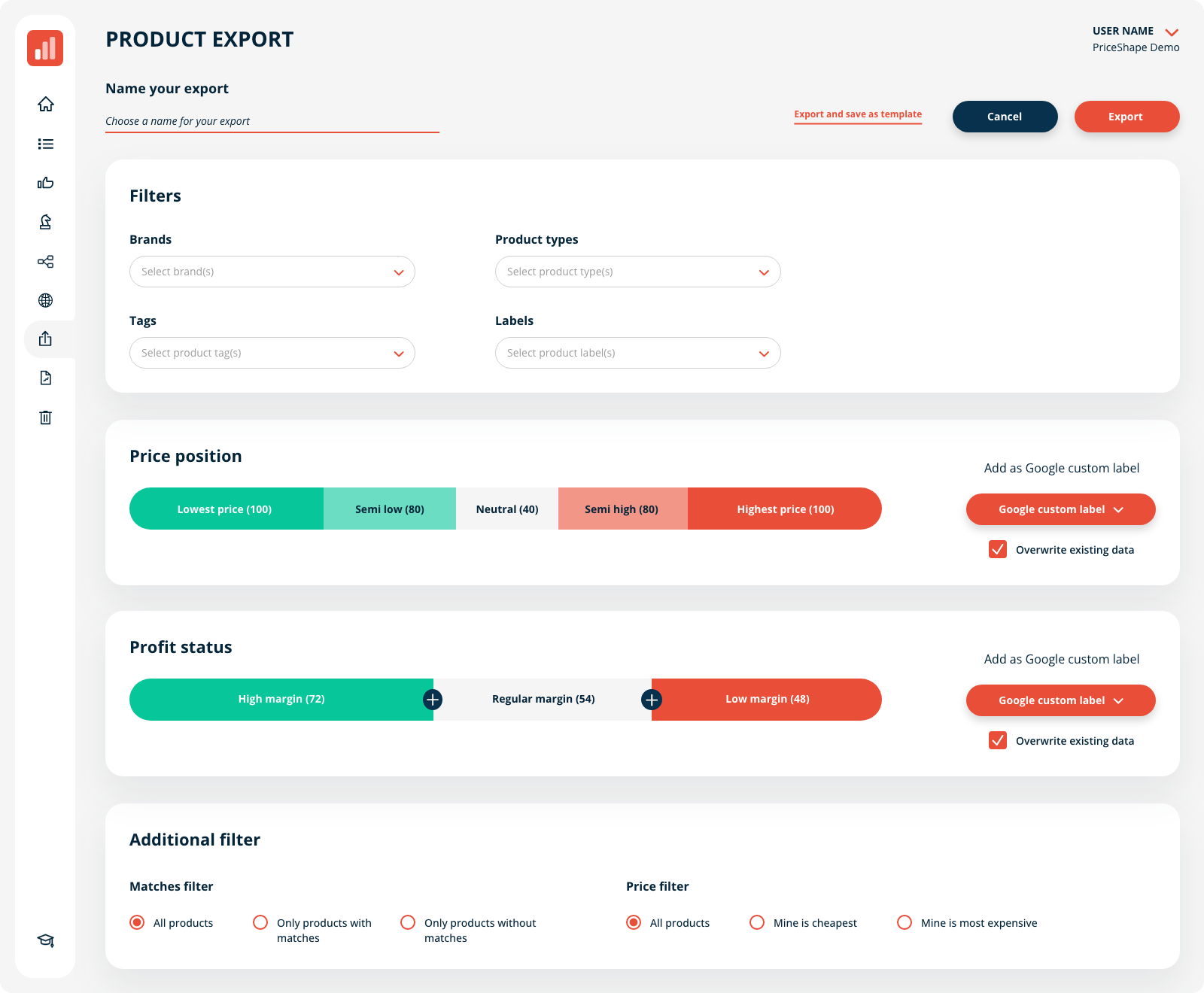 Marketing Optimisation
Google ads will be your best friend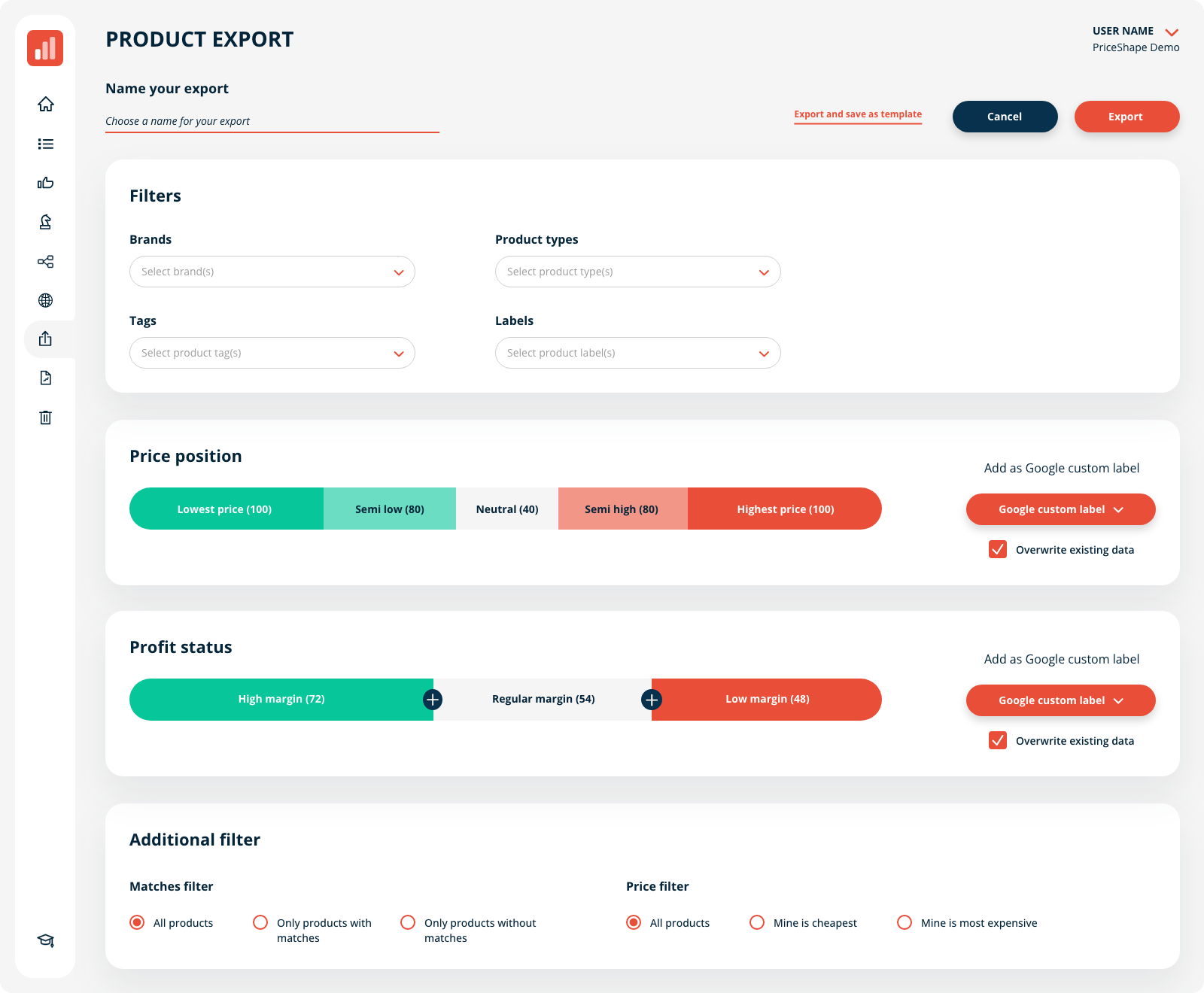 Your ability to be competitive on price plays a key role in your conversion rate, ROAS, and profit level than most other factors in your Google Ads account.
With your price position data from PriceShape, you can focus your marketing budget on the products that create more and better business for you.
Case
Learn how to use price comparison insights for Google Shopping
Get inspired by Andrew Lolk - Founder at Savvy Revenue, who tells you how the feed from PriceShape, will support and benefit your company daily regarding your marketing spend.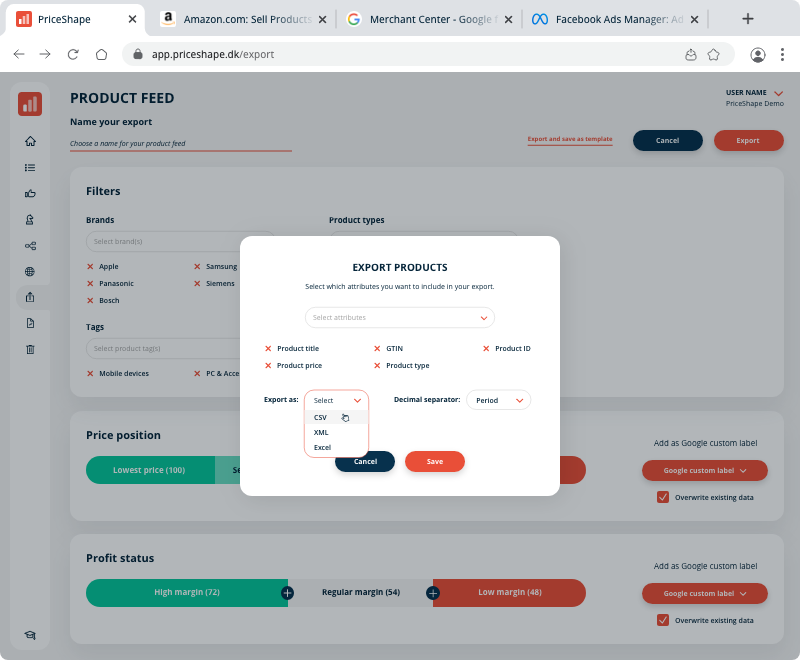 Marketing Optimisation
Optimized and specified Custom labels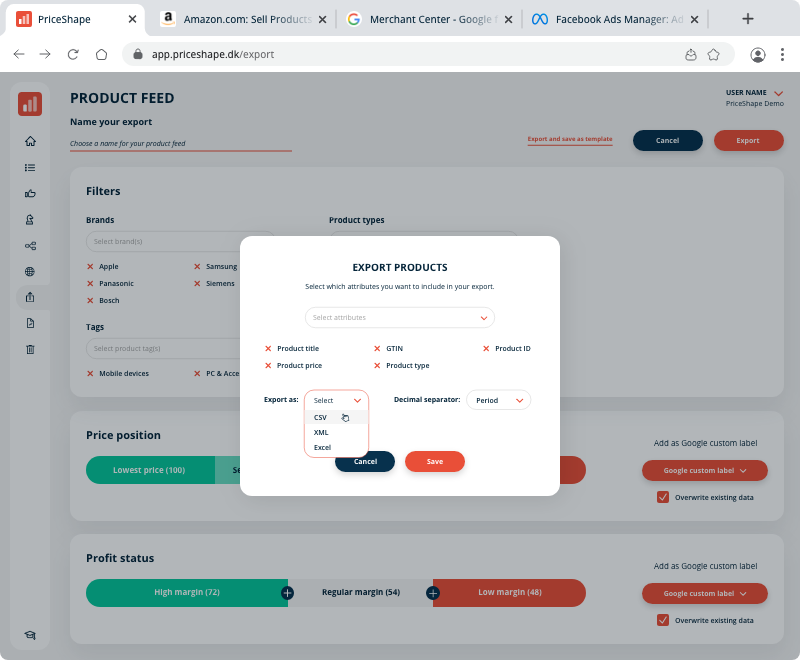 Directly from your PriceShape account, you are able to produce additional custom labels based on the price position of your products (competitively priced, neutral, and more expensive) in a supplementary feed for your Google Ads account.
This complementary Google feed enriches your existing shopping feed and this way we can help you use campaign priorities to prioritize cheaper products, place bids based on whether you are cheaper, neutral, or more expensive, and optimize for gross profit (POAS).
Marketing Optimisation
Improved strategy means success
Understanding your profit levels is the key to any successful pricing strategy. By creating your product groups with custom labels, you will be able to set bids based on exact pricing levels.

This way, we can help you allocate your marketing budget on the products where you're the most competitive and have the highest chance of winning the sale.
Newsletter
Stay up to date with PriceShape's newsletter
You can expect lots of cool content and updates in our newsletter, such as free webinars and blogs. We strive to share our knowledge and inform people about pricing and trends in the world of e-commerce.