Tradepoint
"PriceShape's collected data establish a solid basis for a good dialogue and relationship with our customers."
Tradepoint is a family-owned company that has existed since 1997. Over the years, they have developed, acquired, and traded furniture and decorative art items for large retail stores, DIY stores, and e-commerce players. Their business is based on solid knowledge, experience, and good merchandising practices. Their mission is to inspire, develop, and simplify the complex for the benefit of their partners.
A comprehensive overview
We spoke with Chris Hansen, E-commerce Manager for Tradepoint. His responsibilities include managing their partners and ensuring that Tradepoint's products are presented accurately with images, descriptions, and measurements on partner platforms. When he joined the company in September 2022, Chris quickly realized the need for a tool to provide his team with a comprehensive overview of their products and partners.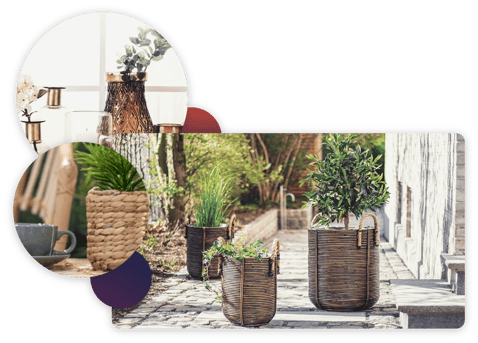 "I was asked to conduct a comprehensive market study of various providers that could help us gain a broad market overview. After various demonstrations and trial periods, it quickly became clear to me that PriceShape was the most efficient and intuitive tool for our needs."
E-commerce Manager Tradepoint, Chris Hansen.
Incorporated country data gives us a significant advantage
With partners worldwide, Tradepoint's e-commerce division primarily focuses on the DACH region (Germany, Austria, Switzerland). PriceShape's ability to incorporate data from all countries and easily switch between different markets on the platform proved a significant advantage for Chris and his team.
Based on experience using PriceShape in a B2C context as a pricing strategy tool, Chris immediately saw the potential to implement the tool at Tradepoint. The company uses the tool to monitor whether its partners have added the correct product information to their websites and to monitor their inventory status and pricing.
"PriceShape helps us create a good dialogue and relationship with our customers. We can use the collected data to establish a solid basis for engaging in meaningful conversations."
E-commerce Manager Tradepoint, Chris Hansen.

Over time, Tradepoint has discovered that PriceShape can be helpful in ways beyond just being a monitoring tool. The platform now serves as an indispensable reference tool for the team. With all relevant information stored in the platform, it has become easier for the e-commerce team to find specific products, partner websites, and GTIN numbers than their other tools.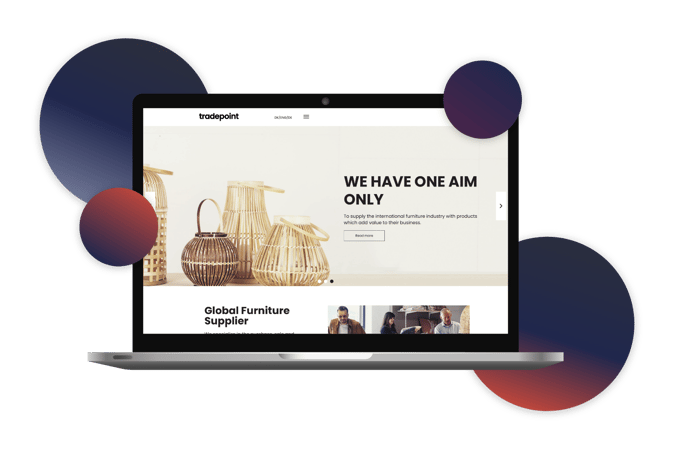 A Need-To-Have tool
PriceShape acts as an extra hand for Tradepoint's e-commerce team. It has become a tool used daily, where the intuitive platform has made it possible and easy for Chris's colleagues to use the tool, turning PriceShape from a "Nice-To-Have" to a "Need-To-Have."

"One thing we didn't expect PriceShape to help us with was gaining a much better insight into our overall market. We now understand how prices generally compare in the market and can quickly identify trends and tendencies."
E-commerce Manager Tradepoint, Chris Hansen.

I would do it again…
Chris found that Tradepoint had an excellent onboarding process with PriceShape. A meeting was scheduled right after the contract was signed so Tradepoint could use the tool immediately. Additionally, Tradepoint had multiple departments needing onboarding, and as a result, three onboarding sessions were set up, so the various options for Tradepoint were explained.

"Due to my previous experience and the beneficial use of the platform, I would undoubtedly recommend PriceShape to other companies. In fact, I have already recommended you several times and will continue to do so in the future — of course, not to our competitors. Using you is a competitive advantage we'd like to keep to ourselves,"
- Chris Hansen said with a crooked smile.