Testimonials
What do our clients say?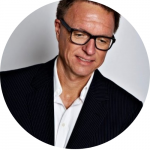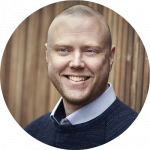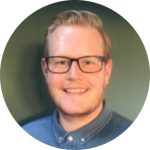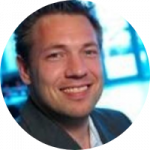 "
PriceShape is a great help in our work with pricing and assortment optimization. This is because of the automated pricing strategies we have defined but we also use it as a research tool where we can get a quick overview of our products and brands. Combined with data from Google Analytics we can see which products are performing well and which need extra attention. The PriceShape interface has a high performance even with large amounts of data which makes it an effective tool to work with. We are very happy with choosing PriceShape.
"
Owner of CoffeeJoy.dk
Peter V. Krøjgaard
"Price is one of many factors that determine whether customers shop online with us at Salling group. We want to have an overview of market prices so we can make sure we are competitive. PriceShape helps us to create that overview and match the prices correctly against our many products. Data quality and speed are fundamental for us to get a real picture of our competitive position. We are therefore pleased with our good collaboration with PriceShape."
Head of digital, Salling Group
Claus Hovge Andersen
"PriceShape makes it possible to gather data on product prices and save tremendous amounts of time. The price data is valuable when we need to overview the market's price situation. It can also be used to analyze our sales performance. The system functions flawlessly and fast and is a pleasure to work in. I am a fan of PriceShape."
Founder of AvXperten
Frederik Nielsen
"At Ønskebørn, we always try to provide the clients with the right product for the right price - PriceShape helps us keep our prices competitive, without a need for us to manually monitor the market"
Webshop & Marketing koordinator, Ønskebørn A/S
Nicki Daniel Jensen
"At AO Johansen, we experience that pricing on our products is an essential factor to maximize our turnover on our webshops. Therefore, we use PriceShape to adjust our product prices automatically and save much time on manual labor. We have collaborated with PriceShape since July 2019 and experienced significant growth in our B2B webshop turnover. Especially during Corona, where PriceShape has helped us accommodate our customer's needs."
Digital Sales director, AO Johansen A/S
Sebastian Vikkelsøe-Engelbrecht
"For many years, we have been using much energy to gather competitor prices in the business. Most of the time, it has been challenging to get helpful data quality to make decisions. Therefore, we partnered up with PriceShape, as we found their tool to be very time efficient and effective. Since then, the quality of our data has been significantly better and is now used for decision-making. PriceShape provides a quality-proof overview of the price situation in the market.
Head of Pricing & Development, STARK
Jesper Dietz
Newsletter
Stay up to date with PriceShape's newsletter
You can expect lots of cool content and updates in our newsletter, such as free webinars and blogs. We strive to share our knowledge and inform people about pricing and trends in the world of e-commerce.